Cleaning and maid services in Abu Dhabi
Cleaning tips from The Home Project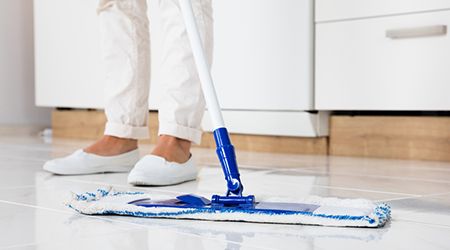 The Cost of Hiring a Cleaning Company Versus a Full-Time Live-In Maid in Abu Dhabi
Abu Dhabi's fast paced life makes it hard for most people to find time for cleaning chores. No wonder so many Abu Dhabi residents rely on maids to keep their homes clean. However, many people struggl...
read more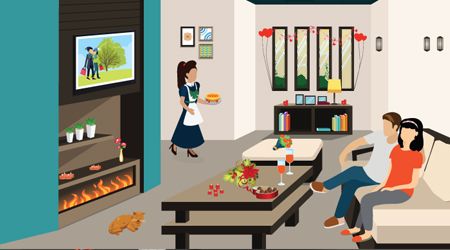 The Secret to Making Your Valentine's Day Extra Special
With Valentine's Day just around the corner, we won't be surprised if you're fretting about what to do this year to make your loved one feel extra special. We know you have probably thought of th...
read more
How much do cleaning services in Abu Dhabi cost?
How do I find cleaners and maids in Abu Dhabi with ServiceMarket?
Trying to decide which maid company in Abu Dhabi to hire for a helping hand around the house can be really difficult since there are just so many to choose from! It can also be nerve-wrecking to just make a decision without knowing much information about the cleaning company, but don't worry! That's where we come in! ServiceMarket has a wide selection of cleaning service companies that offer the best Abu Dhabi cleaners and house maid services in Abu Dhabi, UAE. Whether you require a maid for your home or require full building cleaning or commercial cleaning services, we can help! You can think of ServiceMarket as a quick and free matchmaker between Abu Dhabi cleaning companies and you. On ServiceMarket, you can browse through different maid service companies and cleaners in Abu Dhabi, compare their prices, read genuine customer reviews and get quotes without any charge. You will have all the information you need on all cleaning companies in one place to be able to make the right choice for you.
How do I request quotes for cleaning and maid services in Abu Dhabi?
The process is quick, simple and free of charge! First, you need to fill out our short simple online form explaining the type of cleaning service you need, such as whether you require a full-time maid, a part-time cleaner, deep cleaning, a female maid, or a male cleaner for apartment cleaning or villa cleaning. You also need to tell us when you require the service and any other special needs you have. Then you can select up to three cleaning companies in Abu Dhabi (or let us choose) based on your preference of price, customer ratings or company star ratings. Once you submit your request, you will get your free quotes in no time! It's that easy! Remember: Submit your cleaning request 2-3 days in advance through ServiceMarket to ensure the cleaning companies are available during the time and day you've requested.
What are the benefits of using ServiceMarket to get quotes for cleaning services in Abu Dhabi?
You will get in touch with the best cleaning and maids companies in Abu Dhabi: We form strong relationships with our commercial and house cleaning service companies, so you can always count on getting access to the best providers through ServiceMarket. We provide all the qualifications of the cleaning company on our site so you can get a sense of the quality provided, such as ISO certifications. We want you to have the best maid and cleaning service available!
You will get up to 3 quotes from cleaning companies in Abu Dhabi: Once you have filled out our online request form and picked the companies you want to contact you, you will receive quotes within a few hours! Then you can talk to each of the cleaning companies before making your final decision.
You can filter the Abu Dhabi cleaners based on your personal requirements: ServiceMarket provides customers the opportunity to filter the service by their specifications whether its price, customer reviews, company star ratings, or type of service. You can narrow down the list based on services like deep cleaning in Abu Dhabi, window cleaning, carpet and upholstery cleaning, or just one-off hourly rate cleaning. You have all the tools and information available to you to make an informed decision in one place!
You will get the most competitive pricing for your maid service: Our cleaning partners are competing for your business, so they put their best price forward. It is up to you with which provider you go with.
You get the service for FREE: ServiceMarket does not charge customers on the quotes nor do we collect commission from the cleaning companies so you don't have to worry about that affecting the rate.
What do customers say about ServiceMarket?
ServiceMarket has been rated 4.3 out of 5 based on 457 reviews as of October 2018. - Read all customer reviews.
* All price ranges are only estimates based on quotes collected through ServiceMarket. These prices are only for cleaning services. Additional charges may apply for specially requested cleaning equipment or additional services. Excludes VAT