Our most popular services in Abu Dhabi
Recommended international movers in Abu Dhabi
International moving tips from The Home Project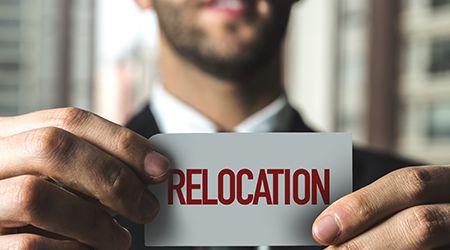 How Moving Companies in Abu Dhabi Can Help Employees Overcome Relocation Challenges
International relocation can be quite a stressful experience, especially if you don't have a good international mover. In this article, ServiceMarket highlights five major challenges that you will face...
read more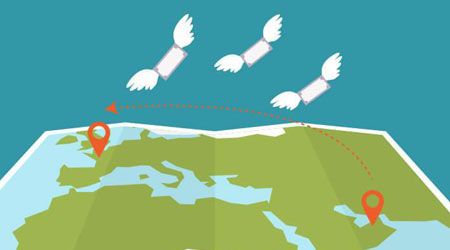 5 Tips to Help You Save When Making International Currency Transfers
With so many UAE residents that have arrived from other countries, getting the best exchange rates when sending money back and forth is an important consideration. We teamed up with IFX UK LTD, an FX ...
read more
How much does it cost to ship a 20 ft. container from the UAE?
What kind of moving experience should I expect with my budget?
Premium Provider
Premium moving companies provide top-of-the-line service backed by a ServiceMarket guarantee. They are internationally certified by FIDI and you can expect them to use quality packing materials, transport your belongings with utmost care, and have uniformed, multilingual teams.
Standard Provider
Standard moving companies provide high quality service at reasonable prices. You can expect them to safely pack your belongings using materials like bubble wrap and blankets, transport your belongings in a closed truck or shipping container, and have uniformed teams.
Budget Provider
Budget moving companies provide basic moving services at competitive prices. You can expect them to use simple packing materials (e.g., blankets), transport your belongings in an open truck, and have teams that speak one language and may not wear uniforms.
How do I find international movers in Abu Dhabi with ServiceMarket?
Moving overseas can leave you feeling really anxious yet excited, and also a bit overwhelmed. Expats in Abu Dhabi are all too familiar with this set of emotions. There's no need to panic though, we're here to make the whole moving process a little easier! Whether you're relocating your family and home from or to Abu Dhabi, you'll have to make sure you find the right international shipping company in Abu Dhabi for the job. So while you make travel arrangements, sort out visas, and look for a new home, ServiceMarket will find an international mover operating in Abu Dhabi for you! We help expats who are moving abroad get personalized quotes from international moving companies in Abu Dhabi that match every need and requirement they may have just within a couple of days! Whether you are moving from Abu Dhabi to the UK, Canada, US or anywhere else in the world, all you have to do is fill out our quick form and we'll contact you to get some more information about your international move. While you sort out other important tasks on your to-do list, we'll get your quotes from different Abu Dhabi international shipping companies. With ServiceMarket, you'll get a list of all personalized international moving quotes, customer reviews and ratings of each of the companies, and find out if these companies are offering any special deals exclusively to ServiceMarket customers. ServiceMarket is the place to go when looking for overseas relocation services from or to Abu Dhabi. We'll match you to and get personalized quotes from the best international movers in Abu Dhabi just within a couple of days! Our Abu Dhabi international movers cover the practically the whole world - they can provide moves to Europe, US, Canada, Australia, Asia and the rest of the world. Most of them have also offices in the other GCC countries (Qatar, Saudi Arabia, Bahrein, Kuwait, Oman). We have all kinds of international shipping companies in our network, so depending on our needs we can get you quotes from either international moving companies, international removal companies, cargo companies, or freight forwarders in Abu Dhabi – or a combination of all of them! On ServiceMarket you can browse through their international accreditations, their specialities, and customer reviews before you make your final decision – all for free!
How do I request quotes from international moving companies in Abu Dhabi?
Just fill out our form above by telling us that you need "International moving" and press the big orange "Get started" button! We'll call you to get some additional details about your move overseas so we can understand exactly what kind of service you're looking for. We'll ask you which kind of international shipping service from Abu Dhabi you require as well as whether you need full container shipping, less than container load (LCL), or groupage shipping services? We'll also need to know if you require door-to-door shipping, port-to-port shipping and whether you would like to have your items shipped by sea, land or air. Don't be overwhelmed by all this though, our customer service team will thoroughly explain it all to you. We recommend that you get in touch with us at least a month in advance so we can help you get everything sorted with a professional international shipping company in Abu Dhabi. If you're short on time, don't fret! We'll do everything we can to ensure you get your international moving quotes as soon as possible.
What are the benefits of using ServiceMarket to get quotes for my international move in Abu Dhabi?
You'll always get in touch with the best international moving companies in Abu Dhabi We understand how difficult it is to move overseas so we try to minimize the worry by working with only highly qualified international movers. When you go through the individual profiles of the movers, you should specifically look for which accreditations they have such as International Association of Movers and the FIDI Certifications, along with how long they've been operating in the industry. Moreover you can check which countries they can move your belongings to (UK, France, Germany, Canada, Australia, US, and more).
You'll get between 3 to 5 quotes for your international move (in a couple of days!): After you provide all the information we need for your international move out of the Abu Dhabi Emirate, we'll quickly get you your personalized quotes from 3 to 5 different shipping companies so you can compare prices, customer ratings, and any exclusive offers they are providing to ServiceMarket customers. It'll take us a couple of days to send you the quotes though because the international movers will need to get in touch with their agents in the country you're moving to (whether it's Canada, Australia, Lebanon, Egypt, Saudi Arabia, or Brazil) and that can take some time. As soon as they get confirmation though, you'll get your quotes right away!
You can read real and up-to-date customer reviews for all international shipping companies in Abu Dhabi: You will have access to all the customer reviews given to the mover by previous ServiceMarket customers. This will give you a better sense of the service quality the removal company provides.
You are guaranteed to get the best price for your international move: The movers know they are competing with at least 2 other moving companies so they do their best to give you the best possible price for you as a ServiceMarket customer.
It's for FREE: Our service is completely free! We do not take any commission from the international moving companies either, so your quotes are never affected.
What do customers say about ServiceMarket?
ServiceMarket has been rated 4.3 out of 5 based on 457 reviews as of October 2018. - Read all customer reviews.
* All price ranges are only estimates based on quotes collected through ServiceMarket. These prices are only for packing and transportation of items. Additional services such as curtain hanging, furniture assembly, etc may entail additional charges. Excludes VAT