Our most popular services in Abu Dhabi
Moving tips from The Home Project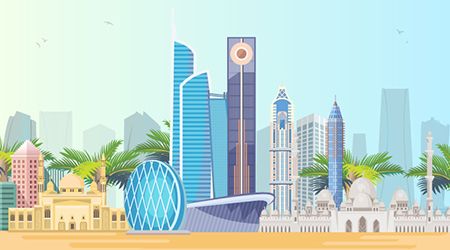 Revealed: Where People Are Moving to in Abu Dhabi
In the first-of-its-kind analysis of moving trends in Abu Dhabi, ServiceMarket, the UAE's leading marketplace for moving and home services, crunched numbers to reveal areas that witnessed the most mo...
read more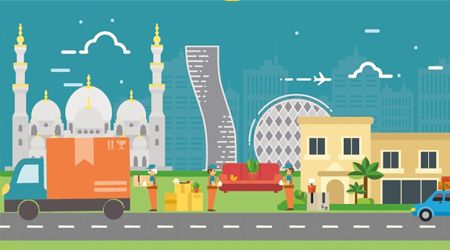 What to Expect from a Moving Company in Abu Dhabi
When moving in Abu Dhabi, it is important to hire a professional moving company in Abu Dhabi that will ensure that your household items are delivered safely and conveniently. From time to time, we get ...
read more
How much will my move within Abu Dhabi cost?
What kind of moving experience should I expect with my budget?
Premium Provider
Premium moving companies provide top-of-the-line service backed by a ServiceMarket guarantee. They are internationally certified by FIDI and you can expect them to use quality packing materials, transport your belongings with utmost care, and have uniformed, multilingual teams.
Standard Provider
Standard moving companies provide high quality service at reasonable prices. You can expect them to safely pack your belongings using materials like bubble wrap and blankets, transport your belongings in a closed truck or shipping container, and have uniformed teams.
Budget Provider
Budget moving companies provide basic moving services at competitive prices. You can expect them to use simple packing materials (e.g., blankets), transport your belongings in an open truck, and have teams that speak one language and may not wear uniforms.
How do I find movers in Abu Dhabi with ServiceMarket?
House shifting or office shifting in Abu Dhabi can be very stressful, and we've all had our share of experiences. We've learned a thing or two on how to weed out that one company from the hundreds of removal companies in Abu Dhabi, but sometimes it's still difficult to figure out which mover and packer to hire. You have to consider your budget but not compromise the quality of the moving company for your relocation in Abu Dhabi. So, how do you manage to figure all that out especially when you're short on time? The answer: ServiceMarket! ServiceMarket ties you with the best movers in Abu Dhabi with just a couple of clicks. On ServiceMarket, you can browse through different moving companies, compare prices, read real customer reviews, and get quotes for your move without any charge! Yes, it's absolutely free! Once you submit your request, we will provide all the information you may need to make an informed decision on which Abu Dhabi mover is the perfect fit for you!
How do I request quotes from moving companies in Abu Dhabi?
All you have to do is first fill out our form by telling us you need "Local moving" and hit the big orange "Get started" button! After specifying the details of your Abu Dhabi move, we will get in touch with you to understand your request a little better. This is when you should tell us if you require any additional moving services such as extra packing material, closed trucks, moving and transport insurance, storage, or handyman services. Based on this information we will match you to the best Abu Dhabi movers and packers that suit your requirements, and directly get personalized quotes from them. Be sure to submit your office or home moving request at least a few days in advance to gain maximum benefits.
What are the benefits of using ServiceMarket to get quotes for my move in Abu Dhabi?
You'll always get in touch with the best local movers in Abu Dhabi: We form strong relationships with all our movers so you can always count on getting access to the best home removal service. We also clearly label companies that are part of the International Association of Movers (IAM) or have the FIDI certification.
You'll get up to 5 quotes for your office or house move (in just a couple hours!): After you tell us your requirements for your Abu Dhabi move, we'll get you personalized quotes from up to 5 moving companies in Abu Dhabi so you can compare prices, customer ratings, and get access to any exclusive offers they may be providing to ServiceMarket customers.
You can read real and up-to-date customer reviews for all relocation companies in Abu Dhabi: You will have access to all the mover's verified customer reviews given to them by previous ServiceMarket customers. This will give you a better sense of the service quality the removal company provides within the emirate.
You are guaranteed to get the best price for your Abu Dhabi move: The moversknow they are competing with at least 4 other movers in Abu Dhabi so they do their best to give you the best possible price for you as a ServiceMarket customer.
It's for FREE: Our whole service is free! ServiceMarket does not take any commission from the moving companies, so your quotes are never affected.
What do customers say about ServiceMarket?
ServiceMarket has been rated 4.3 out of 5 based on 491 reviews as of November 2018. - Read all customer reviews.
* All price ranges are only estimates based on quotes collected through ServiceMarket. These prices are only for packing and transportation of items. Additional services such as curtain hanging, furniture assembly, etc may entail additional charges. Excludes VAT