When we started ServiceMarket in 2013, our main objective was to make household chores simpler, easier and worry free. We have always taken the promise of keeping it simple to heart and ensured that the quality of our work speaks for itself.
We take our customers' requests to heart and our objective is to always ensure complete satisfaction.
Our belief is that your requests deserve the best professionals in the field. ServiceMarket ensures that all professionals we work with are licensed to perform their respective services and we actively monitor the quality of the work and you will find us proactively reaching out to you when we identify that your service might not go according to our standards.
Some of our happy customers have the following to say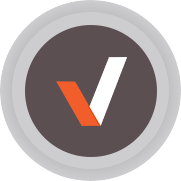 Fast, Quick and Efficient Electrical Work!
Fast, Quick and Efficient. The team traced the short circuit in no time and fixed the issue.
-Mert Eskins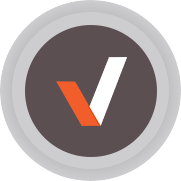 Great work
On time. Job well done. Very nice and efficient. Highly recommended.
-Nadine El Fil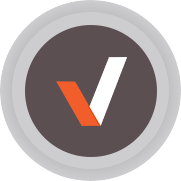 Great service
Easy to communicate with. Very friendly and professional team. Pleasure to work with. Any comments or inquiries were welcomed and immediately addressed. And hopefully termites will now stay away for 5 years as guaranteed.
-Nader Nahas
Did Something Not Go Right?
We do know that at times the service you request might not go as planned and that you might not be satisfied with your experience with us. In such cases, we are here to help and make things right for you.
If you need to raise a complaint, you can contact us by filling out the form below or by emailing us at complaints@servicemarket.com. We will respond to you within 8 business hours.
ServiceMarket's Satisfaction Guarantee is here to cover you for your less than satisfactory experience.
You can read below what is covered by our Satisfaction Guarantee (which is subject to terms and conditions)
Our Satisfaction Guarantee covers the following
If the quality of work is not up to mark, we will have the service redone once at no additional cost.
For no shows or delays for more than 1 hour, we will arrange an alternative service at the next available time and day or add Credits to your ServiceMarket Wallet which can be used later on.
For any kind of misdemeanor, we will arrange a service redo if required and/or Credits may be added to your ServiceMarket Wallet.
For incorrect billing, we will refund the excess charges in the original mode of payment or through Service Credits.
For damage* of items, we will try to rectify the damage. In the case, where the damage is irreversible, maximum coverage of up to AED 500 will be provided, given that conditions of the Satisfaction Guarantee have been met.
*In the event of damage or a missing item, the customer will be asked to provide proof of ownership of the item and the value of the items by way of an original receipt for the item. ServiceMarket will estimate the value of repairs or replacement of the items up to a maximum of AED 500.
The Satisfaction Guarantee applies under the following conditions:
The work was booked and delivered through the ServiceMarket platform with a corresponding order number. Quotation services are excluded from coverage.
The service was completed within the last 48 hours and a complaint was raised within that time.
Your service has been paid for and your account is in good standing.
Parts and Materials Warranty
For orders where parts and materials are supplied by our technician team, a workmanship warranty of 1 month will apply.
Parts might be covered under a warranty only if there is a manufacturer or distributor provided warranty.
Service specific warranties or exclusions may apply. Please review the service details for what is included in the service.