Our most popular services in Dubai
Recommended mattress cleaning companies in Dubai
Mattress cleaning tips from The Home Project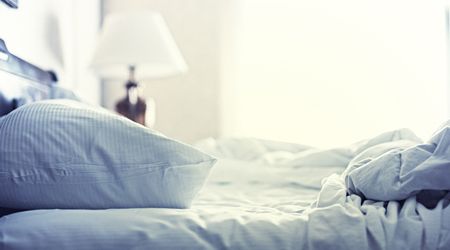 I Got My Mattress Cleaned in Dubai, and You'd Never Believe What I Found...
Unless you've been living under a rock in the last few weeks, you would have seen the article that went viral on social media talking about the millions of dust mites and germs that live in our mattr...
read more
How do I find mattress cleaning services in Dubai with ServiceMarket?
Mattress cleaning in Dubai is widely available and is a service we should all be using at least twice a year. We often worry about getting our upholstery and carpets cleaned, but we forget that we spend most of our time in our beds - making mattresses a hotbed for dustmites, bed bugs, bacteria and viruses. Professional mattress cleaning entails using special equipment to vacuum, deep clean and santize the mattress from the inside out. By hiring a professional mattress cleaning company, you're ensuring you're creating a clean and healthy home enivronment for you and your family. So how do you find the right fit? That's where ServiceMarket comes in! We have partnered with the best mattress cleaning companies in Dubai for professional mattress cleaning services so all you need to do is book the service on our site or app!
How do I book a mattress cleaning in Dubai?
Just press the big orange sticker above to book a mattress cleaning service in Dubai for your mattresses. By booking mattress cleaning in Dubai with ServiceMarket, your mattress will be sanitized thoroughly by a trained team of technicians who will deep clean and vacuum it. Just tell us how many mattresses you need to have cleaned, and we'll give you an instant price online. You can also tell us what day and time is convenient for you for us to carry out the service,. It's that easy and convenient!
What do customers say about ServiceMarket?
ServiceMarket has been rated 4.3 out of 5 based on 491 reviews as of November 2018. - Read all customer reviews.
* All prices listed are for standard mattress cleaning services in Dubai and do not include any special requests or circumstances, which may entail additional charges. Excludes VAT