Our most popular services in Dubai
Recommended pool cleaning companies in Dubai
Pool cleaning tips from The Home Project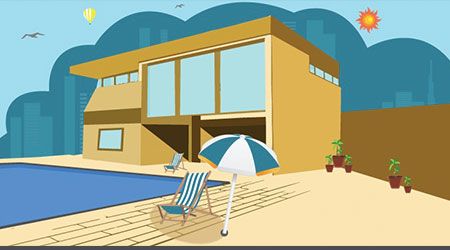 6 Things to Think About When Designing a Swimming Pool in Dubai
The year-round hot and humid climate of Dubai means that swimming is a very popular recreation, as most people turn to swimming pools to provide them with some relief from the heat of the day. You may ...
read more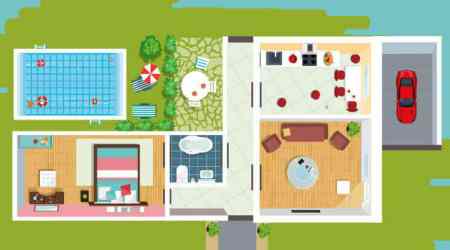 How Much Does It Cost to Maintain a Home in Dubai?
You've moved to Dubai and the additional income from living in a tax-free economy means that you can finally consider moving into the beautiful house of your dreams. If you are ready to seal the deal...
read more
How do I find swimming pool cleaning services in Dubai with ServiceMarket?
Swimming pool cleaning services in Dubai are necessary to keep your pool clean and in the best condition. It's tempting to take on pool cleaning yourself, however, this can be very time consuming as just skimming the pool for the few odd leaves and throwing in the right chemicals in the water isn't enough. Regular pool cleaning that includes tile and wall brushing, vacuuming and cleaning the pool filter are just some of the activities that are carried out by professional swimming pool cleaning companies in Dubai to keep your pool free of bacteria and other build-up. By hiring a professional pool maintenance company in Dubai, you're ensuring that your pool will stay in impeccable condition and keep the pool's water quality high and hygienic. So how do you find the right fit? That's where ServiceMarket comes in! We have partnered with the best swimming pool cleaning companies in Dubai so all you need to do is book the service!
How do I book a swimming pool cleaning service in Dubai?
Just press the big orange sticker above to book a swimming pool cleaning service for your pool in Dubai. By booking pool cleaning in Dubai with ServiceMarket, your pool will be cleaned and maintained twice a week by a trained technician. Just tell us how large your swimming pool is, and we'll give you an instant price of how much it will cost you every month. You can also tell us the days and times you would like the service to be carried out. It's that easy!
What do customers say about ServiceMarket?
ServiceMarket has been rated 4.2 out of 5 based on 357 reviews as of July 2018. - Read all customer reviews.
* All price ranges are only estimates based on quotes collected through ServiceMarket for apartments. These prices only include standard pool cleaning services, and do not include any special requests or circumstances, which may entail additional charges. Excludes VAT