Our most popular services in Dubai
Recommended car shipping companies in Dubai
Car shipping tips from The Home Project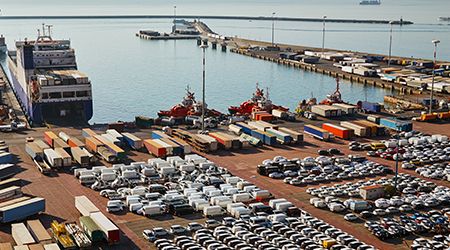 Should You Ship Your Car or Buy a New One When You Land?
A lot of people who are moving from the UAE wonder whether they should ship their car or just buy a new one when they land. You might want to take your car along if it holds sentimental value, but if y...
read more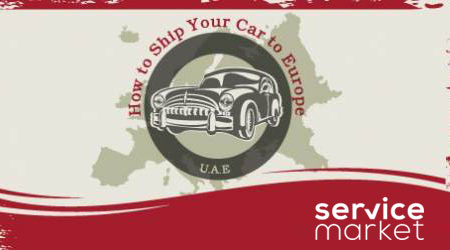 4 Myths About Shipping Your Car to Europe from the UAE (Yes, It's Cheaper to Ship It!)
Yes, you read that right! It is actually usually cheaper to ship your car from the UAE to Europe than buying a new car from the European country you're moving to. There is a lot of speculation around...
read more
How much will shipping my car from the UAE cost?
What kind of shipping experience should I expect with my budget?
Premium Provider
Premium car shipping companies provide top-of-line service backed by a ServiceMarket guarantee. You can expect door-to-door service (including road/sea/air transport and customs), end-to-end document management, and have strong relationships with partners/agents in popular destinations.
Standard Provider
Standard car shipping companies provide high quality service at reasonable prices. You can expect them to offer door-to-door or door-to-port service for a limited number of destinations (including road/sea transport and customs), and have strong relationships with partners/agents in popular destinations.
Budget Provider
Budget car shipping companies provide basic car transportation at competitive prices. You can expect them to offer port-to-port service (excluding customs and document handling), and have limited partners/agents in destinations.
How do I find car shipping companies in Dubai with ServiceMarket?
Moving a car internationally can be a handful with all the paperwork required, and rules and regulations that need to be followed, but we understand the feeling of not being able to leave something behind. Whether you're moving your car within the GCC or you are shipping your car to the UK, Germany or Australia, we'll help you get in touch with experienced car shipping companies in Dubai that can walk you through all the steps required to get your vehicle to its destination. ServiceMarket is the only place you need to go to when you've decided to transport your Dubai car. We have partnered with a number of Dubai based car shipping companies that cover a range of customer requirements, such as dedicated containers for sea shipping, or car carriers for land transport shipments. We will also take into consideration your insurance coverage needs when selecting car shipping companies for you.
How do I request quotes for a international car shipping from or to Dubai?
Whether you're moving your car from Dubai to another country, or moving your car to Dubai just hit the big orange 'Get Free Quotes' button above and we can start getting you free quotes! All you need to do is tell us a few things about your vehicle, your destination, and any special requirements you may have, then we can start the process of contacting the car transport companies in Dubai. We'll get you a list of personalized car shipping quotes from companies based in Dubai, so you can compare prices, customer ratings, and any offers the companies are offering ServiceMarket customers.
What are the benefits of using ServiceMarket to get quotes for car shipping from or to Dubai?
You have access to the best car shipping companies in Dubai: Shipping your car is a handful, so we try to help by working with only experienced Dubai car shippers that know everything there is to know about transporting your car to your desired location. You should check out their profile pages to see which countries they are specialized to ship to, to ensure you'll get the best price and service. Our car shippers will ship to most countries in the world (Europe, US, Asia, Canada, Latin America, Australia and Africa)
You'll get between 3 to 5 quotes for your car move (in a couple of days!): After you give us all your car shipping request details, we'll get you personalized quotes from 3 to 5 international car movers so you can compare prices, customer ratings, and any exclusive offers they are providing ServiceMarket customers. You can also compare the types of services being offered to you! We can get you quotes for RORO Shipping, dedicated container shipping, and car land transport for GCC countries.
You can read real and up-to-date customer reviews for all Dubai car shipping companies: Before making your decision we encourage you to read customer reviews of the companies that have provided quotes to you. The reviews are collected by our team and will give you a better sense of the type of service you will receive from the car shipper.
You're guaranteed to get competitive rates for your vehicle move: The car shipping companies know they are competing with at least 2 other car shippers so they will provide the best possible rate to you since you're a ServiceMarket customer.
It's for FREE: Yes, it's completely free! We do not take commission on the quotes you receive so your car shipping quotes are never affected and will always have the best rate out there.
What do customers say about ServiceMarket?
ServiceMarket has been rated 4.3 out of 5 based on 457 reviews as of October 2018. - Read all customer reviews.
* All price ranges are only estimates based on quotes collected through ServiceMarket. These prices only include Roll-on Roll-off (RoRo) vehicle shipping of a sedan. Additional charges, taxes, and custom duties may apply depending on your destination. Excludes VAT