Our most popular services in Dubai
Recommended deep cleaning companies in Dubai
Deep cleaning tips from The Home Project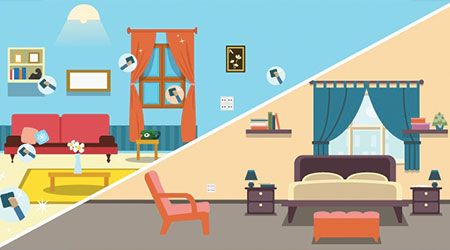 General Cleaning vs. Deep Cleaning Services in Dubai
Cleaning companies in Dubai usually offer at least two packages: a regular cleaning service and a deep cleaning service. You may also have noticed that the former costs significantly less than the latt...
read more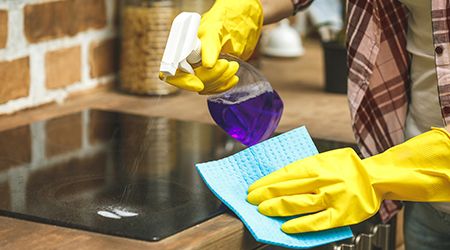 Shopping for a Deep Cleaning Service in Dubai
A deep cleaning service is often the best way to ensure that all your furnishings, fittings and carpets will be properly cleaned, sanitized and deodorized. But how do you even go about shopping around ...
read more
How much will a deep cleaning service in Dubai cost?
How do I find deep cleaning services in Dubai with ServiceMarket?
Deep cleaning services are very effective and should be done fairly frequently in all homes for many reasons. With all the dust and the heat in Dubai, it's very easy for your furniture to start collecting bacteria, germs, and a lot more and this is why you may find yourself sneezing quite a bit. Deep cleaning services include the use of professional steam cleaning procedures that eliminate traces of bacteria and germs much more effectively than regular cleaning. There are hundreds of cleaning companies in Dubai alone that offer deep cleaning services, but it's important for you to find the right fit. Some offer steam cleaning, some offer additional environmentally friendly cleaning procedures, and some send a full team of cleaners to ensure every nook and cranny has been wiped clean. So how do find the right fit? That's where ServiceMarket comes in! ServiceMarket matches you with the best deep cleaning services in Dubai quickly and easily. On ServiceMarket, you can browse different Dubai cleaning companies, compare their prices and packages, read customer reviews, and get quotes free of charge! Yes, it's completely free! We give you all the information you need to make an informed decision on which one of the many Dubai deep cleaning services is right for you.
How do I request quotes for deep cleaning services from cleaning companies in Dubai?
All you have to do is first fill out our form by telling us you need "Deep cleaning" and hit the big orange "Get started" button! After specifying the details of your request, we will connect you to the best cleaning companies that offer professional deep cleaning and steam cleaning services in Dubai. Alternatively, you can select the companies you wish to receive quotes from yourself based on customer reviews and ratings. Be sure to submit your deep cleaning request at least a few days in advance to gain maximum benefits such as ensuring that the company you would like to perform the steam cleaning services is available on day that is convenient for you.
What do customers say about ServiceMarket?
ServiceMarket has been rated 4.3 out of 5 based on 457 reviews as of October 2018. - Read all customer reviews.
* All price ranges are only estimates based on quotes collected through ServiceMarket for apartments. These prices only include standard deep cleaning services, and do not include any special requests or circumstances, which may entail additional charges. Excludes VAT