Our most popular services in Dubai
Recommended electrician companies in Dubai
Electrical tips from The Home Project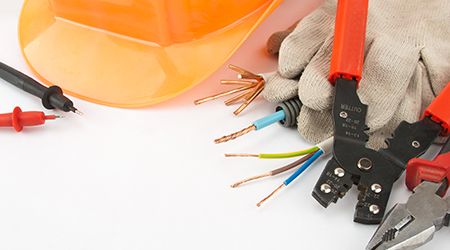 Things Your Electrician in Dubai Wishes You Knew
If you feel that you have a serious problem and need some electrical work done, the only solution is to hire a certified electrician in Dubai to resolve the issue. There are plenty of tasks you can tak...
read more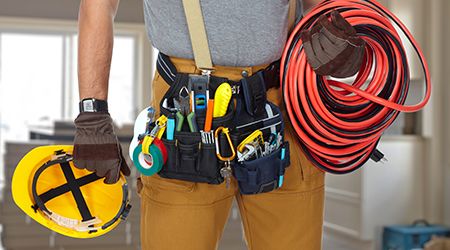 Why You Should Hire an Electrician to Do Your Electrical Work
Electrical work is dangerous and should only be approached by licensed electricians in Dubai. So don't take it upon yourself to do it and definitely don't hire a non-licensed electrician. ServiceMa...
read more
How much will electrician services in Dubai cost?
How do I find electrical services in Dubai with ServiceMarket?
Electricians in Dubai offer a variety of services that we all need at some point. We may require electrical installation services for installing regular indoor lights or outdoor lights, or even special lighting features such as chandeliers. We may need switches, sockets, and transformers installed in our homes, or even ask them to set up a home entertainment system. These services usually arise when we make a change in our homes or move into new homes. Professional Dubai electricians are well-equipped to be able to provide all these services, as well as numerous electrical repair services, but there are so many electrical companies you can hire from, so how do you find the right fit? That's where ServiceMarket comes in! ServiceMarket matches you with the best electricians Dubai quickly and easily. On ServiceMarket, you can browse different Dubai electrical companies, compare their prices and packages, read customer reviews, and get quotes free of charge! Yes, it's completely free! We give you all the information you need to make an informed decision on which one of the many electrician services are right for you.
How do I request quotes from electricians in Dubai?
All you have to do is first fill out our form by telling us you need to hire an "Electrician" and hit the big orange "Get started" button! After specifying the details of your request, we will connect you to the best electrical services companies in Dubai. Alternatively, you can select the companies you wish to receive quotes from yourself based on customer reviews and ratings.
What do customers say about ServiceMarket?
ServiceMarket has been rated 4.3 out of 5 based on 457 reviews as of October 2018. - Read all customer reviews.
* All price ranges are only estimates based on quotes collected through ServiceMarket. These prices only include standard electrical services, and do not include any special requests, parts that may be needed etc., which may entail additional charges. Excludes VAT