Our most popular services in Dubai
Recommended AC maintenance companies in Dubai
AC Maintenance tips from The Home Project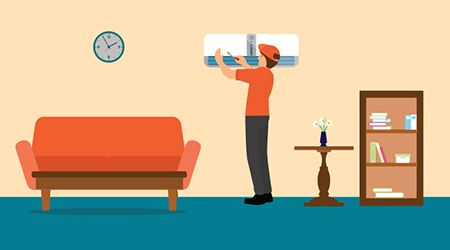 AC Repair and Maintenance: Tips from Experts in Dubai
We are all used to the soaring temperatures that make us seek refuge in air-conditioned rooms. However, without regular AC maintenance in Dubai, we could suddenly find ourselves with a non-functional A...
read more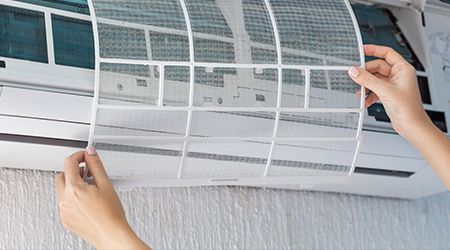 Is Your AC Making You Sick? Here's What You Need to Know About AC Cleaning
With the sun bearing down on us with full force, we are all glad to seek refuge in air conditioned spaces. If you haven't had an AC service in Dubai in the last 6 months, then chances are that your A...
read more
How much will AC maintenance services in Dubai cost?
How do I find AC maintenance services in Dubai with ServiceMarket?
AC maintenance services are an absolute must when living in Dubai, where we have more summer months than winter months. We all require these services at least twice a year if it's just regular servicing, but you may even run into a problem where your AC isn't working at all and you need to call in the experts right away. With something as important and urgent as AC maintenance, it's important to take a step back for just a minute and understand what the problem may be so you're fully equipped when calling a company to come repair or service your AC unit and so the problem is fixed once and for all. AC maintenance in Dubai is broken in three types. The first is something we all need at least twice a year or when we move into a new home, which is full AC servicing and duct cleaning. This involves technicians coming to your home to clean the air conditioner's vents, ducts, and check all components of your AC including the cooling fluid to ensure it runs smoothly. However, if you are experiencing problems with your AC not cooling, blowing warm air, leaking, omitting a bad smell, or some other issue then you need AC repair services from professional companies in Dubai. The final type of service is AC installation services in Dubai which is simply when you need a new AC unit or system installed in your home. There are many handymen and maintenance companies that offer AC maintenance companies, so how do you find which one would be the right fit for you? That's where ServiceMarket comes in! ServiceMarket matches you with the best AC maintenance companies in Dubai quickly and easily. On ServiceMarket, you can browse different Dubai AC maintenance companies, compare their prices and packages, read customer reviews, and get quotes free of charge! Yes, it's completely free! We give you all the information you need to make an informed decision on which one of the many Dubai AC servicing or AC repair services are right for you.
How do I request quotes from AC maintenance companies in Dubai?
All you have to do is first fill out our form by telling us whether you need "AC servicing" or "AC installation or repair" and hit the big orange "Get started" button! After specifying the details of your request, we will connect you to the best AC maintenance companies in Dubai. Alternatively, you can select the companies you wish to receive quotes from yourself based on customer reviews and ratings.
What do customers say about ServiceMarket?
ServiceMarket has been rated 4.3 out of 5 based on 457 reviews as of October 2018. - Read all customer reviews.
* All price ranges are only estimates based on quotes collected through ServiceMarket. These prices only include standard AC maintenance services, and do not include any special requests, which may entail addtional charges. Excludes VAT