Our most popular services in Dubai
Recommended international movers - Dubai to UK
International moving tips from The Home Project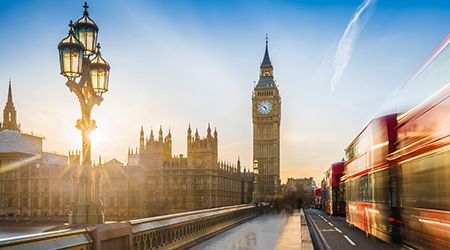 Moving from Dubai to England: All You Need to Know
Any time you move from one country to another, you can expect a bit of a culture shock. Moving from Dubai to the United Kingdom is no exception. A lot will change for you when you move and live as an e...
read more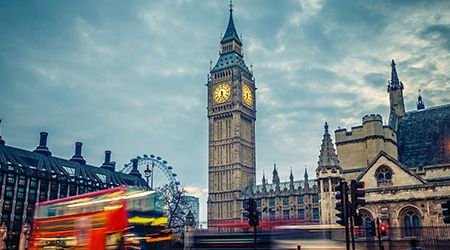 Dubai to the UK: Understand Your International Moving Quote
Let's face it, moving from Dubai to England will cost a lot. It can be very overwhelming to look at a quote from an international mover in Dubai. The large numbers and different services may have yo...
read more
How do I find international movers and packers in Dubai for my move to UK?
Whether you are moving to the United Kingdom for the first time, or returning home after getting some international work experience in Dubai, relocating can be stressful. Since you will be moving your entire home from Dubai to UK, it's very important to find the right international movers for the job. This is where ServiceMarket comes in. We can help you find the professionals that will make your move easier while you focus on the other important things that you need to do before your move, such as sort out UK visas, look for a new home in the United Kingdom and make travel arrangements. Through ServiceMarket, you can get free personalized quotes from a wide array of relocation companies in Dubai that are particularly experienced with helping our customers move to the UK. Depending on what you need, we can match you with internationally recognized moving companies, freight forwarders, removal companies and cargo companies in Dubai. We have successfully helped our customers move from Dubai to many major cities in Britain such as Leeds, Manchester, Liverpool, London and Oxford. To make sure that you are picking the right service provider, you can also read verified reviews from these customers. Moreover, ServiceMarket partners offer exclusive discounts for international moving customers when you hire them through us!
How do I request quotes for my relocation to the United Kingdom?
All you need to do to get the quotes is to fill out the form above by telling us that you need "international moving" and then press the big orange "get started" button. Once the form has been submitted, we'll call you to get some additional details so that we can understand your needs and requirements better. We'll ask you which kind of moving service from Dubai to the United Kingdom you require: full container shipping, less than container load (LCL) or groupage shipping service? We will also need to know whether you require door-to-door or port-to-port shipping and which shipping method you'd prefer: land, sea or air? If all of this is making you feel a little anxious, don't panic! Our customer service team will thoroughly explain everything to you during the call.
What are the benefits of using ServiceMarket to get quotes?
Hire the best movers: We only work with highly qualified international movers in Dubai. Our international movers and packers have IAM and FIDI accreditations and industry experience, so they know all the ins and outs of moving your things from Dubai to UK.
Get up to 5 shipping quotes: After you give us all your international moving request details, we'll work on getting you personalized quotes from up to 5 shipping companies so you can compare prices and any exclusive offers they are providing ServiceMarket customers for your move to United Kingdom.
Read about customer experiences: You will have access to all the customer reviews given to the international mover by previous ServiceMarket customers. This will give you a better sense of the quality of service the overseas shipping company provides.
Get the most reasonable prices: The movers know they are competing with at least 4 other companies so they do their best to give you the best possible price for your relocation to UK.
Get the shipping quotes FREE of cost: ServiceMarket does not take any commission from the moving companies, so your quotes are never affected.
What do customers say about ServiceMarket?
ServiceMarket has been rated 4.3 out of 5 based on 457 reviews as of October 2018. - Read all customer reviews.