Our most popular services in Dubai
Recommended international movers - Dubai to Lebanon
International moving tips from The Home Project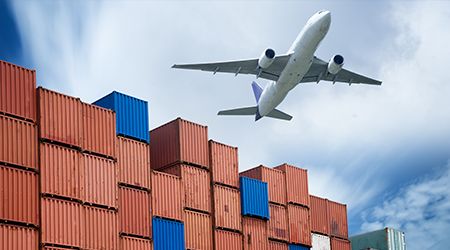 How to Find the Best Relocation Services for Your Move to Lebanon
Moving to Lebanon? While the actual process might be taxing, we hope that you are excited about starting this new part of your life. To help you find the best relocation services in Dubai for your move...
read more
How do I find international movers for my move from Dubai to Lebanon?
Finding quality movers can be a stressful process. Whether you are moving neighborhoods or countries, it is bound to be a tough choice when you know that you have to trust someone to deliver all your belongings to your new home without any confusions or problems. Therefore, to ensure the safe shipment of your belongings from Dubai to Lebanon, hiring quality international moving companies should be the first thing that you check off of your relocation checklist. This is where ServiceMarket comes in. We have a good selection of reputed companies in our portfolio that have experience relocating ServiceMarket customers to Beirut and Tripoli in Lebanon at reasonable prices. These shipping companies have been in the international shipping industry for several years and know the trade like the back of their hand. However, to make your decision easier, you can compare quotes from a handful of our shipping service partners and read up on customer experiences through the ServiceMarket website.
How do I request shipping quotes for my relocation to Lebanon?
To get started, just pick "international shipping" in the service field above and click the big orange button. Next, you will have to fill in some details about your relocation from Dubai to Lebanon and submit the form so that we can get in touch with you. Once you are on call with us, we will walk you through the services at your disposal such as groupage, LCL and full container and get the final details from you. Then we will reach out to the international moving companies on our portfolio to get you a handful of shipping quotes so that you can compare prices and make your choice.
What are the benefits of using ServiceMarket to get quotes?
Hire the best professionals: We only work with highly qualified international movers in Dubai. Our international movers and packers have IAM and FIDI accreditations and industry experience, so they know all the ins and outs of moving your things from Dubai to Lebanon.
Get up to 5 custom quotes: After you give us all your international moving request details, we'll work on getting you quotes from up to 5 shipping companies so you can compare prices and any exclusive offers they are providing ServiceMarket customers for your move to Lebanon.
Read authentic customer reviews: You will have access to all the customer reviews given to the international mover by previous ServiceMarket customers. This will give you a better sense of the quality of service the overseas shipping company provides.
Get top service at the best prices: The movers know they are competing with at least 4 other companies so they do their best to give you the best possible price for your relocation to Lebanon.
Get the shipping quotes for FREE: ServiceMarket does not take any commission from the moving companies, so your quotes are never affected.
What do customers say about ServiceMarket?
ServiceMarket has been rated 4.3 out of 5 based on 491 reviews as of November 2018. - Read all customer reviews.