Our most popular services in Dubai
Recommended international movers - Dubai to Canada
International moving tips from The Home Project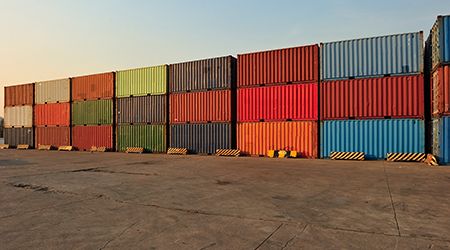 Dubai to Canada: Questions to Ask Potential International Movers
Before you choose an international mover in Dubai on ServiceMarket to help you relocate to Canada, you need to do some homework. Although you may get the gist of things by reading about the company onl...
read more
How do I find a reliable shipping company for my move to Canada?
Did you just accept a job offer in Canada? Are you beginning to panic about your impending relocation? ServiceMarket can take this load right off your shoulders with just a click of a button! We partner with international shipping companies in Dubai that are dedicated to providing ServiceMarket customers with the best service. They have tremendous experience with relocating expats from Dubai to Canada. Whether you have to move to Toronto, Vancouver or Quebec, we will have a quality shipping service for you. You can be sure that our partners have a dependable shipping network that will ensure that your belongings reach your desired destination in a timely fashion. To further put your mind at ease, at ServiceMarket, you can read verified and up-to-date customer reviews of all the international shipping companies on our portfolio.
How can I compare quotes from international movers for my move to Canada?
To receive your international shipping quotes from our shipping service providers, please fill out the form above after clicking the "get started" button. As soon as we receive your information, we will call you to get further details of your relocation to Canada to make our matching process more accurate. Once we know about your budget, needs and requirements we will provide you quotes from companies that seem the best fit. This could be quotes from internationally recognized moving companies, removal companies, cargo companies or freight forwarders in Dubai. So let us get started!
What are the benefits of using ServiceMarket to get quotes?
Book a quality moving company: We only work with highly qualified international movers in Dubai. Our international movers and packers have IAM and FIDI accreditations and industry experience, so they know all the ins and outs of moving your things from Dubai to Canada.
Get up to 5 personalized quotes: After you give us all your international moving request details, we'll work on getting you quotes from up to 5 shipping companies so you can compare prices and any exclusive offers they are providing ServiceMarket customers for your move to Canada.
Read about other's experiences: You will have access to all the customer reviews given to the international mover by previous ServiceMarket customers. This will give you a better sense of the quality of service the overseas shipping company provides.
Get the most reasonable prices: The movers know they are competing with at least 4 other companies so they do their best to give you the best possible price for your relocation to Canada.
Get the quotes FREE of charge: ServiceMarket does not take any commission from the moving companies, so your quotes are never affected.
What do customers say about ServiceMarket?
ServiceMarket has been rated 4.3 out of 5 based on 491 reviews as of November 2018. - Read all customer reviews.