Recommended sofa and upholstery cleaning companies in Dubai
Recommended sofa and upholstery cleaning companies in Dubai
Sofa cleaning tips from The Home Project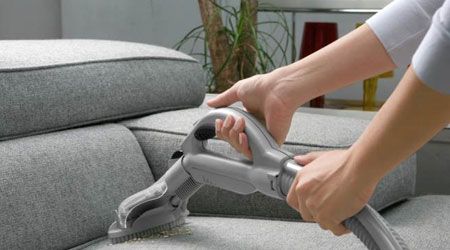 Top 3 Methods to Make your Upholstery Last Longer in Dubai
From the beautiful Oriental-style furniture pieces that remind you of vacationing in the exotic East, to the expensive drapes you decided would pull your entire living room together - there are plenty...
read more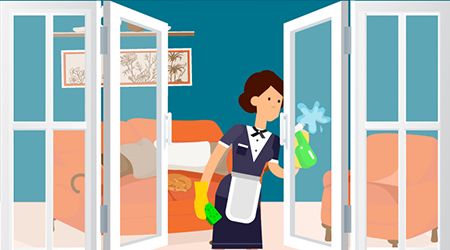 Everything You Need to Know About House Cleaning Services
If you want to keep your home in good condition, you might want to consider booking a professional house cleaning service in Dubai. Since there are a number of cleaning services that you can choose fr...
read more
How do I find sofa cleaning services in Dubai with ServiceMarket?
Sofa cleaning in Dubai is essential in maintaining a clean and safe environment free of dust, dust mites and bacteria in your home. Experts recommend professional sofa cleaning every six months with special vacuums and cleaning materials to keep your sofas clean and looking brand new. ServiceMarket has partnered with the best sofa and upholstery cleaning companies in Dubai for professional sofa cleaning services so all you need to do is book the service on our site or app! Our professional partners will carry out the service by first surveying the sofas in your home to decide what the best cleaning options are, and then clean your upholstery thoroughly on the same day.
How do I book sofa cleaning in Dubai?
Just press the big orange sticker above to book a sofa cleaning service in Dubai for the sofas in your home. By booking sofa cleaning in Dubai with ServiceMarket, your sofa will be cleaned thoroughly by a trained team of technicians who will shampoo (if necessary), steam clean, or dry clean, and vacuum your sofas. Just tell us how many sofas you need to have cleaned, how large they are, what material they're made of (leather or fabric), and we'll give you an instant online price. You can also tell us what day and time is convenient for you for us to carry out the sofa cleaning service. It's that easy and convenient!
What do customers say about ServiceMarket?
ServiceMarket has been rated 4.3 out of 5 based on 491 reviews as of November 2018. - Read all customer reviews.
* All prices listed are for standard sofa cleaning services in Dubai and do not include any special requests or circumstances, which may entail additional charges. Excludes VAT