Our most popular services in Dubai
Recommended international movers - Dubai to Australia
International moving tips from The Home Project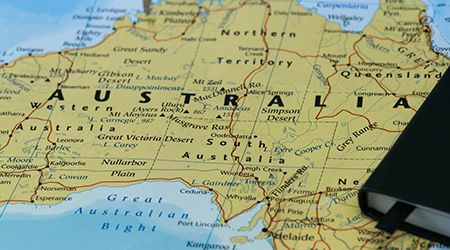 Moving to Australia: A Comprehensive Checklist
Moving internationally is such a big step. Trying to move from Dubai to Australia on your own takes a lot of planning, especially if you are relocating with all of your life's belongings. The best wa...
read more
How do I relocate to Australia?
Panicking about your relocation to an entirely new country? Thinking about all the miles that lie between Dubai and Australia? Don't know where to start? Don't worry. ServiceMarket has helped many customers relocate hassle-free to many countries all over the world, including the Land Down Under. We have an array of top companies from the international shipping industry in our portfolio. These relocation companies have a great shipping network which enables them to deliver your belongings from Dubai to any part of Australia. Some of the cities our shipping partners have successfully relocated ServiceMarket customers to include Perth, Sydney, Melbourne, Adelaide and Brisbane. Moreover, all the shipping companies in our portfolio are reliable, affordable and customer oriented. All you have to do is pick one that suits your needs and budget so that we can get the process of relocating you to Australia started.
How can I compare relocation quotes for my move from Dubai to Australia?
We understand that every relocation is different. Therefore, we get you quotes from shipping companies in Dubai that best match your requirements. To be able to compare quotes, fill in the form above with your details and submit it. Soon after, a ServiceMarket agent will call you. We will ask you for further details such as your preferred shipping method to Australia and whether you'd like to go for groupage, less than container load (LCL), or book a full container. If the terms are unfamiliar to you, don't worry. Our agent will walk you through the process. After getting all your details, we will browse our portfolio of shipping companies and procure free quotes from the ones that match your profile.
What are the benefits of using ServiceMarket to get quotes?
Get quotes from only the best moving companies: We only work with highly qualified international movers in Dubai. Our international movers and packers have IAM and FIDI accreditations and industry experience, so they know all the ins and outs of moving your things from Dubai to Australia.
Get up to 5 shipping quotes: After you give us all your international moving request details, we'll work on getting you personalized quotes from up to 5 shipping companies so you can compare prices and any exclusive offers they are providing ServiceMarket customers for your move to Australia.
Read real customer reviews: You will have access to all the customer reviews given to the international mover by previous ServiceMarket customers. This will give you a better sense of the quality of service the overseas shipping company provides.
Get our service for FREE: Our moving partners know they are competing with at least 4 other companies so they do their best to give you the best possible price for your relocation to Australia.
It's for FREE: ServiceMarket does not take any commission from the moving companies, so your quotes are never affected.
What do customers say about ServiceMarket?
ServiceMarket has been rated 4.3 out of 5 based on 491 reviews as of November 2018. - Read all customer reviews.