Our most popular services in Dubai
Recommended storage companies in Dubai
Storage tips from The Home Project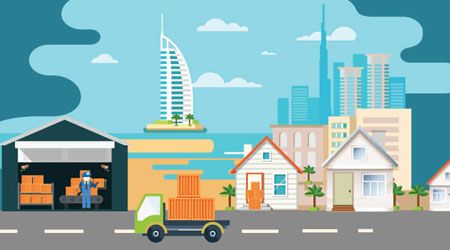 5 Things to Consider When Looking for Storage Services in Dubai
When choosing from one of the many storage services in Dubai, there are some five key factors you should be looking out for in order to ensure that they would be taking good care of your belongings (ju...
read more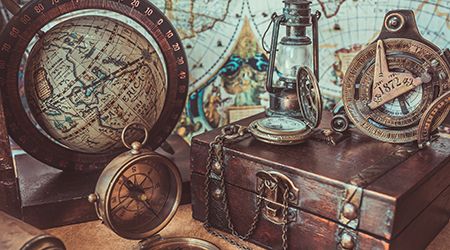 How to Protect Your Personal Investments with Self-Storage in Dubai
To ensure the full protection of your most prized possessions, it is a smart decision to lock them away in a self-storage unit in Dubai. ServiceMarket brings you some steps you need to take before you ...
read more
How much will renting 25 sq ft of storage in Dubai cost per month?
Climate controlled storage*
What level of storage service should I expect with my budget?
Premium Provider
Premium storage companies provide top-of-the-line service backed by a ServiceMarket guarantee. You can expect them to store your belongings in individual temperature controlled units, provide 24/7 access to your unit, provide CCTV surveillance, as well as provide insurance for loss due to damage or theft.
Standard Provider
Standard storage companies provide high quality service at reasonable prices. You can expect them to store your belongings in shared storage facilities, provide supervised access to the premises and your unit during business hours.
Budget Provider
Budget storage companies provide basic storage solutions at competitive prices. You can expect them to store your belongings in ambient temperature multi-purpose warehouses, provide limited access to the premises, and limited or no security.
How do I find storage in Dubai with ServiceMarket?
Managing any valuable storage space in our homes has become much more difficult than before (it's not you, homes are just getting smaller – that's our excuse anyway). You may also require storage while moving to another home in Dubai. Luckily, there are warehouse storage solutions in Dubai that can help! We've partnered up with numerous storage companies in Dubai, UAE to help you find the best storage solution for you. You may need temporary storage while you're moving homes, renovating, or travelling and we can help with that! You may even need long term storage space for your personal belongings such as winter sports equipment you only need once a year. Whichever you need, ServiceMarket can help you find the right storage service in Dubai.
How do I request quotes for a storage unit in Dubai?
Through our simple process, we will help you get free quotes from warehouse storage companies in Dubai for storage rental services that are selected based on your requirements and budget. We'll even send you the full list of quotes on the same day as you submit your request, so you'll be able to compare storage rates, ratings, testimonials, and any promotions the companies have to offer you. You can get an array of storage services through us. Some include simple storage space in Dubai or self storage units in Dubai for when you need to access your things every once in a while but don't have enough room at home. This option is perfect because you get your own storage unit with a lock and key that only you'll have. You can also get cold storage in Dubai for foodstuffs. This should only be used as a temporary storage solution. Finally, the storage service we all need in a hot place like the UAE is climate-controlled storage. You can find climate controlled storage in Dubai, and across the UAE as it is quite necessary. If you're not sure which type of storage you need, especially when you only require moving storage, don't worry! ServiceMarket will help you find exactly what you need based on the type of things you would like to store and your requirements.
What are the benefits of using ServiceMarket to get quotes for storage in Dubai?
You have access to the best storage companies in Dubai, UAE: It can be very stressful knowing that you have to get a storage unit because your home doesn't fit everything, you're between houses and haven't found the right one yet, or because you don't know if you're relocating abroad. No matter what the reason, ServiceMarket can help you find flexible, secure, and accessible storage companies to suit your needs.
You'll get up to 5 quotes for your warehouse storage needs (in a few hours!): After you submit a request outlining what storage requirements you have, we'll get you personalized quotes from up to 5 warehouse storage companies, which provide storage space for rent in Dubai, or self-storage companies, which provide Dubai storage units for rent, so you can compare prices, customer ratings, and any offers they are providing ServiceMarket customers. You can also compare the types of services they offer such as pick up and drop off or full packing for storage.
You can read real and up-to-date customer reviews for all Dubai storage companies: ServiceMarket actively gets back in touch with our customers to see if they were satisfied with the service provided by the storage companies on our network, and we publish these reviews and service ratings for future customers to read. By reading the reviews, we know you'll have a better understanding of the quality of service the storage companies provide.
You're guaranteed to get competitive rates for the storage services you require: The Dubai storage companies know they are competing with at least 4 other storage providers so they do everything they can to give you the best possible price. If not the best price, they try to provide extra services to you such as storage appropriate packing or flexibility with your storage rental unit.
It's for FREE: We will get you quotes completely for free! Your quotes are also purely what the storage company charges and there is no added commission to the price.
What do customers say about ServiceMarket?
ServiceMarket has been rated 4.3 out of 5 based on 457 reviews as of October 2018. - Read all customer reviews.
* All price ranges are only estimates based on quotes collected through ServiceMarket. These prices only include storage of items for one month. Additional services such as packing, pickup and drop-off, etc. may entail additional charges. Excludes VAT