Our most popular services in Dubai
Locksmiths tips from The Home Project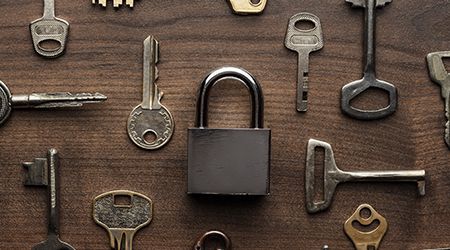 What To Do If You Are Locked Out Of Your Dubai Apartment
So, you've managed to lock yourself out of your home. What's next? In an ideal world, you will have left a spare key with a trusted friend or neighbour. But, if not, here's what you will need to ...
read more
What to Expect from a Locksmith in Dubai
We have all been there before. You run out of your house or car in a hurry and accidentally lock yourself out. Then, you're stuck standing there wondering what you could possibly do to get in. Should y...
read more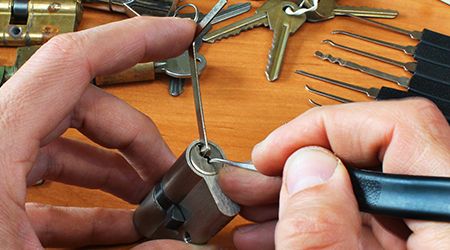 Locksmiths in Dubai: Types of Services Offered
Since there are a number of different types of locksmith services in Dubai, it's important to determine what type of service you need before hiring a locksmith. Typically, all locksmiths in Dubai wil...
read more
How much will locksmith services in Dubai cost?
How do I find locksmith services in Dubai with ServiceMarket?
Did you get locked out by accident? Did a key break in your doorlock? Is your window not locking anymore? Are you upgrading all your door handles and locks for your home? No matter what the request, a professional locksmith in Dubai will be able to assist you. Locksmiths provide both repair and installation services for doors, windows, and anywhere bolts and latches are required. Depending on your request you may need to hire someone quickly for emergency services, or you have some time to get quotes and compare prices. For either type of request, you may find yourself sifting through flyers and just searching for numbers online. That's time-consuming, and you don't need to do it, because we've got you covered! ServiceMarket matches you with the best locksmiths in Dubai quickly and easily. On ServiceMarket, you can browse different Dubai locksmith service providers, compare their prices and packages, read customer reviews, and get quotes free of charge! Yes, it's completely free! We give you all the information you need to make an informed decision on which locksmith is right for you. If it's urgent, just give us a call and we'll do our best to find an available locksmith in Dubai.
How do I request quotes from locksmiths in Dubai?
All you have to do is first fill out our form by telling us you need to hire a "Locksmith" or need "Lock repair services" and hit the big orange "Get started" button! After specifying the details of your request, we will connect you to the best suited locksmiths in Dubai for personalized quotes. Alternatively, you can select the companies you wish to receive quotes from yourself based on customer reviews and ratings.
What do customers say about ServiceMarket?
ServiceMarket has been rated 4.3 out of 5 based on 457 reviews as of October 2018. - Read all customer reviews.
* All price ranges are only estimates based on quotes collected through ServiceMarket. These prices only include standard locksmith services, and do not include any special requests, parts that may be needed etc., which may entail additional charges. Excludes VAT