Our most popular services in Dubai
Recommended water tank cleaning companies in Dubai
Water tank cleaning tips from The Home Project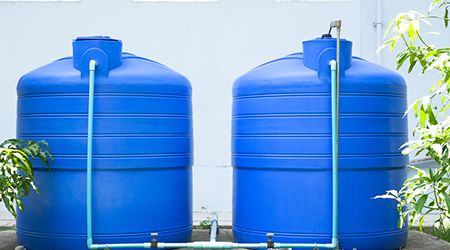 Why Is Water Tank Cleaning so Important in Dubai
While water supplied by DEWA is considered fit for human consumption, a dirty water storage tank means that the water that reaches you will not be clean and fresh. While you might think that a water fi...
read more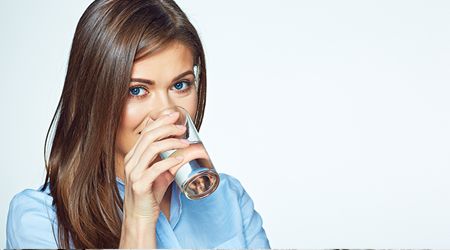 How Can You Ensure That You Have Clean Drinking Water in Dubai
Water supplied by DEWA is considered safe for drinking. Any contamination that happens takes place at the end point i.e. the water storage tanks. ServiceMarket previously brought you reasons why period...
read more
Why do I need to clean my Water Tank?
Clean water is one of those things that we all depend on without giving it much thought. Even though most of us would buy bottled water for drinking, we still trust the water coming out of our taps to be clean and healthy enough for showering, cooking and washing dishes.
In Dubai, as in much of the Middle East, a common water solution is for villas to be supplied by pumped water from a water tank placed in close proximity to the villa. While convenient, the fact that each water tank is independently operated also means that it is up to the property owner or tenant to ensure that the water tank is regularly cleaned so that it does not become a source of water contamination.
How can ServiceMarket.com help me with Water Tank cleaning in Dubai?
Ok, so you need to find someone to help you clean your water tank? Good, you have come to the right place.
Instead of you trying to figure out where to find a company in Dubai to hire for water tank cleaning, we will do that for you. ServiceMarket has partnerships with a group of water tank maintenance service companies that offer the best service in town. Whether you require a one-time water tank cleaning or wish to set up a recurring schedule we can help you out.
You can think of ServiceMarket as a quick and free matchmaker between Dubai water tank cleaning companies and you. With ServiceMarket, you can book your water tank cleaning at a fixed attractive price (no need to haggle) and know that the work will be well done. Should there ever be a problem, our professional customer service desk is available 7 days per week to help you.
How do I book Water Tank cleaning services in Dubai?
The process is quick, simple and free of charge! First, you need to fill out our short simple online form. Select your service package at a fixed price and share your location and any special instructions. Once you submit your request, you will receive a confirmation. We may call you for clarifications and to remind you of your scheduled service.
What do customers say about ServiceMarket?
ServiceMarket has been rated 4.3 out of 5 based on 457 reviews as of October 2018. - Read all customer reviews.
* All price ranges are only estimates based on quotes collected through ServiceMarket. These prices are only for cleaning services. Additional charges may apply for specially requested cleaning equipment or additional services. Excludes VAT