Our most popular services in Dubai
Recommended companies for photography in Dubai
Photography tips from The Home Project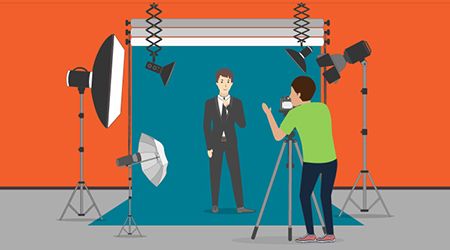 How to Find a Photo Studio in Dubai
A professional photo studio can look like anything from a set out of an avant garde sci-fi movie to a neurotic artist's chaotic room. But the wonders a photographer can make of their studio in order ...
read more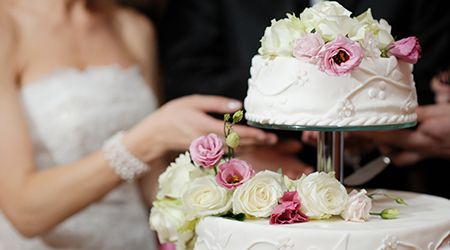 How to Make Your Dubai Wedding Photos Perfect
Everyone wants their wedding to be perfect. Wedding photos enable us to relive our special moments and share them with our loved ones - but you only get one chance to get the perfect photos. Don't ma...
read more
How do I find photographers in Dubai with ServiceMarket?
Are you hosting a birthday party? Is it your wedding? Need to find professional photographers in Dubai for your event? Don't worry, you've come to the right place. We know that some events just need to be captured in bigger ways than just on our phones, such as maternity photo shoots, your little one's first birthday (or 21st), and your wedding! With ServiceMarket, it is now easier than ever to get connected to professional photographers and photo studios in Dubai! So instead of spending days on the phone and on your laptop researching different Dubai based photographers and studios, let us help you find the photographer who suits you – for free! ServiceMarket matches you with the best photographers in Dubai to capture all the special moments of your or your loved one's special day – whether you're looking for wedding photography, photoshoots, birthday photos, or even video production in Dubai – we'll find the perfect fit for you. All you need to do is tell us what type of photography service you're looking for (wedding photography, event photography, etc.) and what kind of photography you need (photography or videography – or both). Based on your requirements, we will instantly connect you with the best suited photo studios and photographers in Dubai who will then provide estimates and quotes for you. Then all you need to do is decide who to hire! To help you decide, you will also be able to see the photographer's customer reviews right on ServiceMarket too!
How do I request quotes for photography services in Dubai?
All you need to do is first fill out our form above by telling us you need "Photography" (or "Wedding photography" or "Portrait Photography") and hit the big orange "GET STARTED" button! After specifying the details of your Dubai photography request, we will connect you with professional photographers and photo studios in Dubai and get you free quotes. Based on all the details you share with us, we will match you to the best Dubai photographers that suit your requirements and help you get free quotes from them. Be sure to submit your photography request as soon as possible in order to ensure availability on your event dates.
What are the benefits of using ServiceMarket to get quotes from photographers in Dubai?
You'll always get in touch with the best photographers and photo studios in Dubai: We form strong relationships with all our partner photographers and photo studios so you can always count on getting the highest standard of service available in Dubai for your event.
You'll get up to 5 quotes for your photography request: After you tell us a little about your photography requirements, we'll help you get quotes from up to 5 photographers in Dubai so you can compare services, pictures, prices, customer ratings, and any exclusive offers they are providing to ServiceMarket customers.
You can read real and up-to-date customer reviews for all Dubai photographers: You will have access to all the customer reviews given to the Dubai based photographers by previous ServiceMarket customers. This will give you a better sense of the service quality they provide within the emirate. All our reviews are verified so that you can make sure they are trustworthy.
You are guaranteed to get the best price for your photography request: The photographers and studios know they are competing with at least 4 others so they do their best to give you the best possible price for you as a ServiceMarket customer.
It's for FREE: Our whole service is free! ServiceMarket does not take any commission from the photographers, so your quotes are never affected.
What do customers say about ServiceMarket?
ServiceMarket has been rated 4.3 out of 5 based on 457 reviews as of October 2018. - Read all customer reviews.