Congratulations on your pregnancy! One of the ways to celebrate this magical time (despite the morning sickness that also hit in the evenings) is to go for a maternity photo shoot. While there are many talented photographers in Dubai, you should be clear on what you want the final shots to be so that you can be sure you will be on the same page. Read on to find out more about how easy it can be to do a stunning maternity shoot with our pose guide!
The Mom-to-be Shoot
You're going to be a mother very soon. So rejoice in the imminent birth of your child and feel beautiful at the same time. Some poses to consider are:
Belly Close Up Pose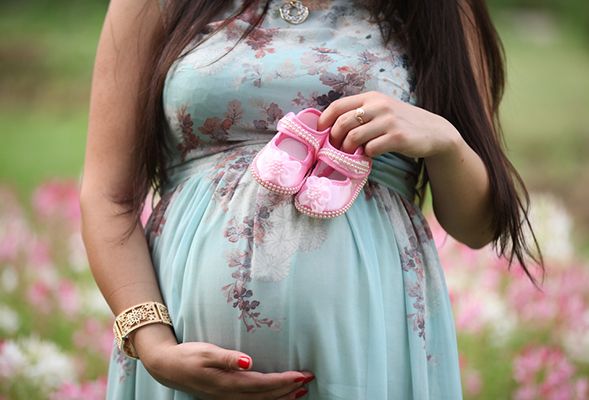 This is a classic maternity pose that should be a must on your list of photos to take. Discuss with your Dubai photographer how exactly you want it to turn out. Adding a gender reveal prop can bring that extra touch of charm to the shot without too much effort.
Shot From Above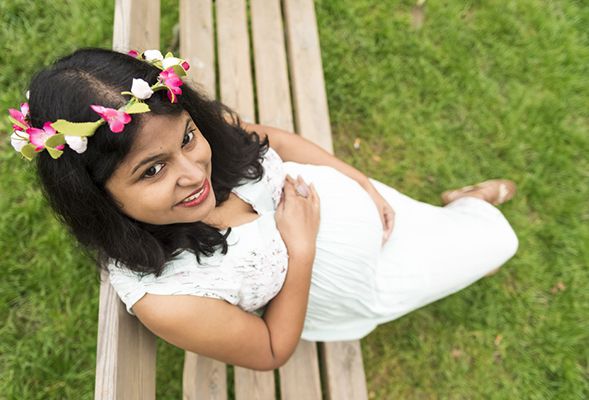 Talk to your photographer about getting a full-view shot from above. It can make you look like an instant diva that you are by hiding most of the "fatness" that can happen with pregnancies sometimes.
Lying Down Pose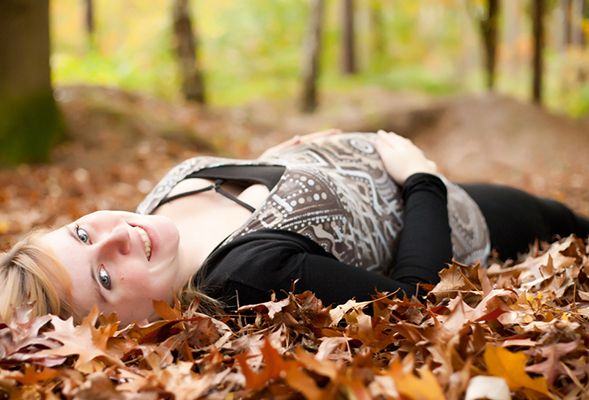 A third pose to consider is lying down. This can be very flattering and with the right setting, a truly wonderful picture that you will always cherish.
The Couple Shoot
What better way than showing your love for each other and how happy you are to be having a baby together than getting your partner or husband involved in the shoot.
Holding Hands Pose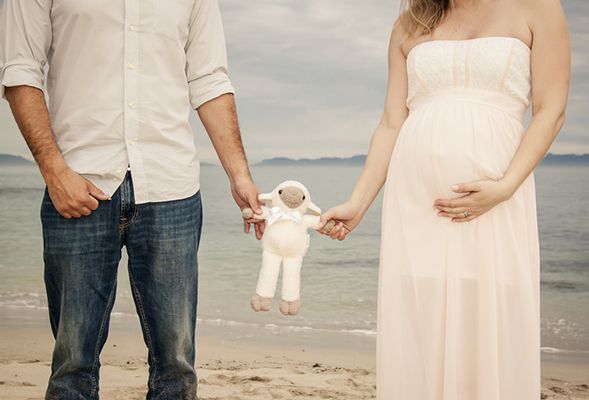 An elegant and candid shot like this is truly memorable. Simply hold your partner's hand (or a prop, such as a future toy, for the cuteness element) as an expression of your feelings for each other. Here, the beach background also adds a sense of calmness that makes the shot excellent.
Hands on Belly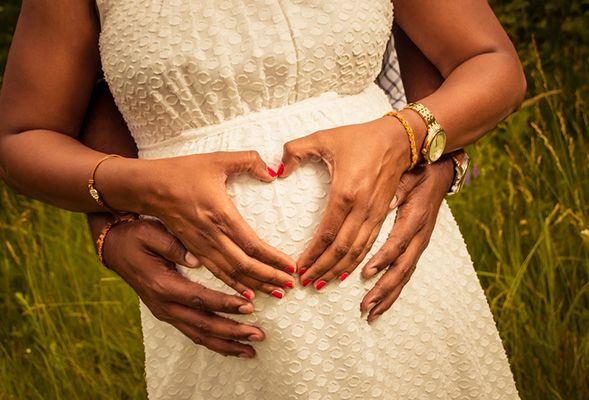 You are both super excited for the little one who will be joining you soon. Lie down or stand with your partner close to you as you both lovingly caress your belly. A timeless shot like this can be a wonderful picture to have in your treasure of memories.
Sitting Together Pose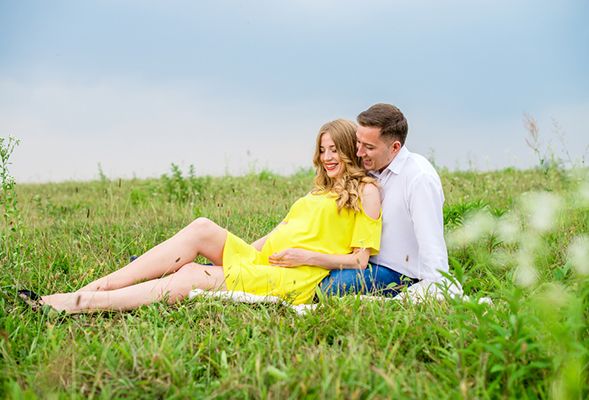 As your photographer might also suggest, a sitting down pose can be an excellent way to capture a good photo when you're pregnant. Do this in the couple's photo shoot with both of you talking or gazing down lovingly at "the bump" to keep it candid and visually stunning.
The Family Shoot
Already have precious little ones who are now going to be older siblings? Make them a part of this special photo shoot and someone the new little one would look up to.
Full Family Picture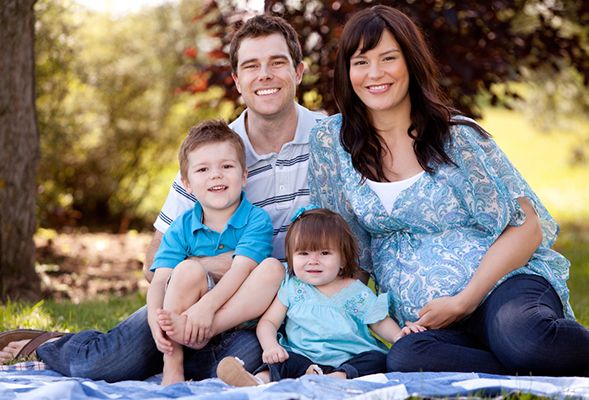 Standing or sitting, there should at least be one shot of the whole family together to create an unforgettable memory. Wearing matching colors can enhance the impression of love and affection.
Excited Older Sibling Pose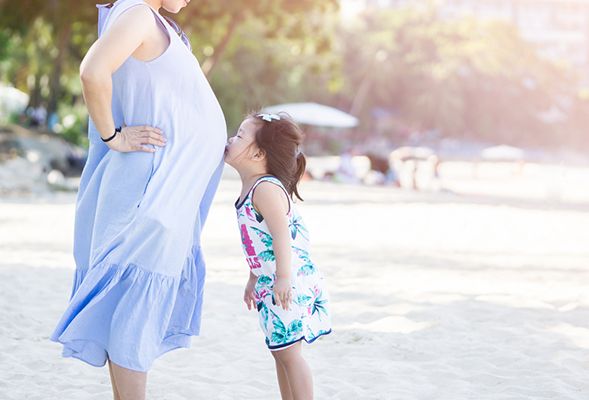 Definitely go for a pose that indicates how excited they are about the new addition to the family. Have them interact with "the bump" in some way and ask your photographer for a candid shot to best capture their expressions.
Loving Mother Pose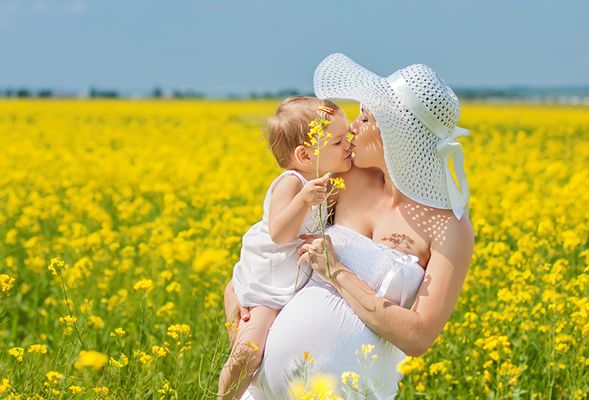 Show some on-camera love to your kid(s) but try to make the pose as natural as possible. One trick to do that is to pretend the photographer is not there and just go with the flow. Pick them up, kiss them gently or play around and you'll have a picture that you'd want to even frame and display around the house!
Bonus: Add some Glamor
It's likely that you've been feeling a bit off. After all, it's not easy being pregnant. Add some hints of glamor to your shoot so that you can have some great memories.
Doll Up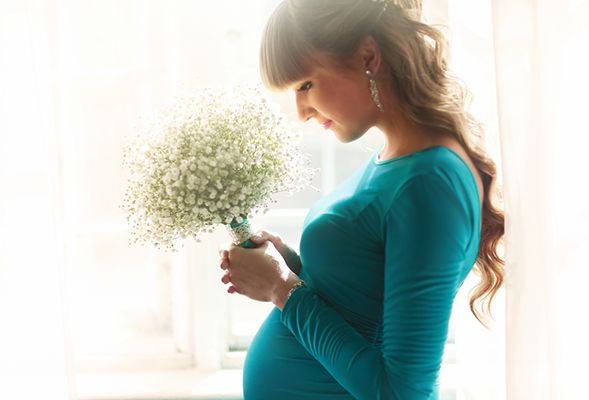 Dress up in your best, and get your hair and makeup done as well. Choose colors that you know are flattering and then just go for it. Add some props to make posing easier. Then trust the photographer to give you the best lighting and exposure.
Silhouette Shots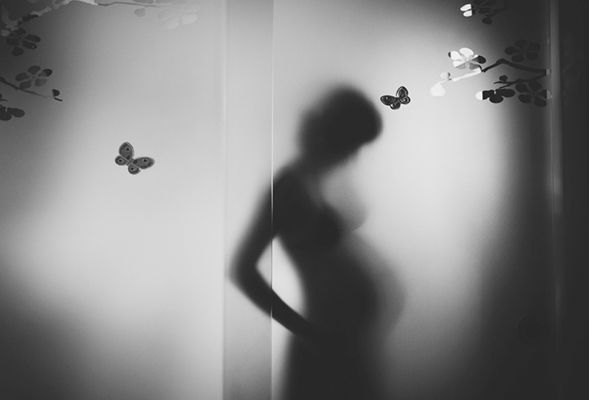 Silhouette shots are a sure-fire way to get the perfect picture. Your photographer can help you make it as elegant as you want.
Add Bling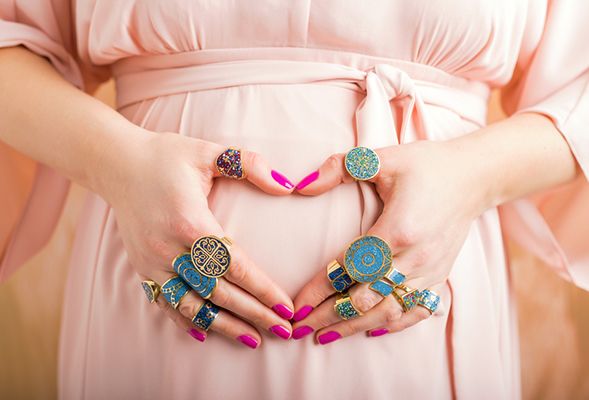 Good jewelry can also go a long way in not only making you feel and look good but also to add charm to your maternity shoot. For example, you can do the classic close up of the belly while showing off some family heirlooms as well as that great manicure. Details matter!
To stress even less about your maternity shoot, have a look at ServiceMarket's list of photographers in Dubai that can easily make your photo shoot experience perfect! Submit a request and receive quotes from multiple Dubai photographers for your maternity photo shoot.