The first year of marriage can go by so fast and before you know it, it's time to celebrate your paper anniversary. Even if you have been married for a longer time, anniversaries are a cherishable milestone of every couple's married life. Celebrate your love and special bond with an anniversary photo shoot. If you are anywhere in the UAE, you are in luck, since the country offers resplendent views and scenery. A number of photo studios in Dubai offer services that are ideal for an anniversary photo shoot. We've put together some ideas to help you plan the perfect shoot.
Head Outdoors
If you want vibrant, well-lit photos, then an outdoor setting can do the trick. So, head out with your photographer in tow to explore and pick out the perfect spot for a great photo.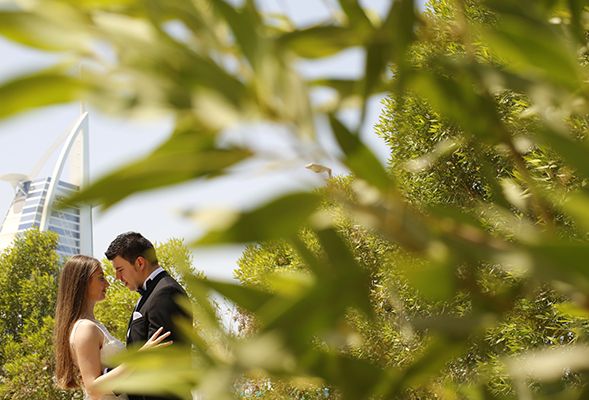 Dress to Impress
You always want to look your best in pictures, but you'll want to look especially good in your anniversary shots, since it is a celebration of your love and these pictures are the ones you'll want to hold on to forever.

Photograph at Local Sights
The UAE has a number of local heritage sites such as museums. You can also pick recreational attractions like resorts and beaches that provide an ideal backdrop for an anniversary photo shoot.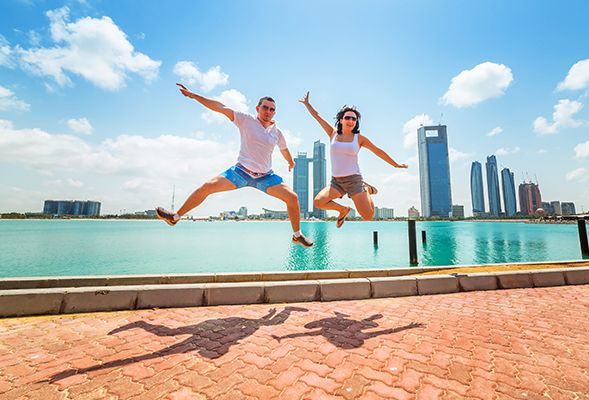 Take advantage of the Dubai Skyline
Dubai is famous for its glittering landscape and panoramic skyline, so take advantage of it. Capture some brilliant shots with magnificent views in the background.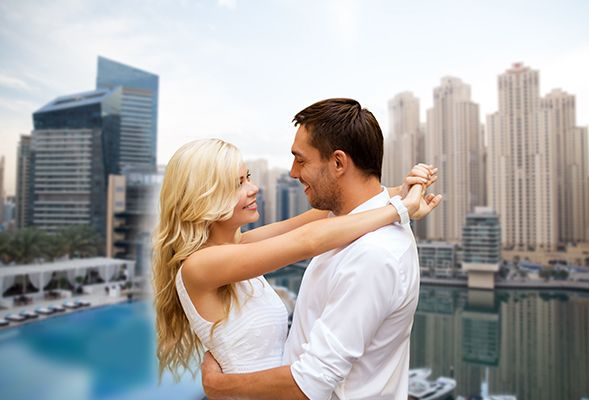 Go out to the Desert
Escape the bustle of the city and turn to the desert for inspiration. The rolling sand dunes and the setting sun provide an ideal setting to take photos.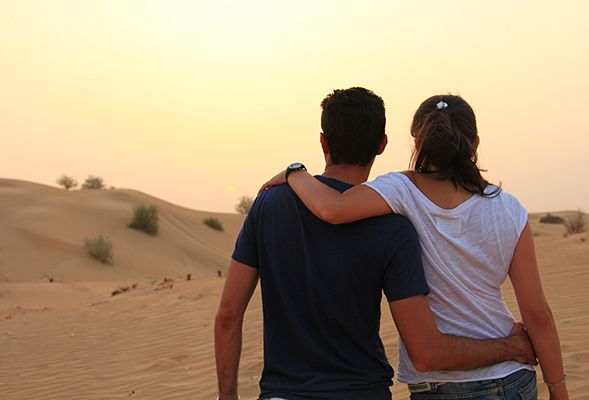 Photos at the Beach
The crystal clear waters of the Arabian Gulf and the white sands of Dubai beaches are a photographer's wildest dream come true. Jumeirah, Sunset and Kite Beach provide excellent views for a stunning photoshoot.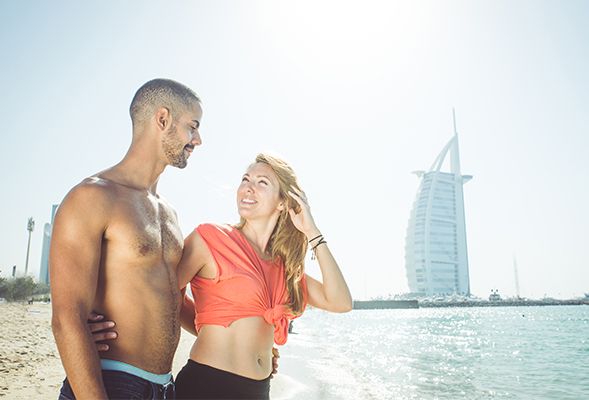 An anniversary photoshoot is the perfect way to mark the occasion and something which every couple should do. Sure, you can take the photos yourself, but wouldn't you want everything to be perfect? Photo studios in Dubai provide exemplary services that will go the extra mile to make your big day all the more special. Not only that, but such studios are easily accessible and can be readily found on ServiceMarket. You can read reviews and get free quotes from multiple photography services in Dubai to help you in the search and decision making process.  
Click here to learn about more types of photography in Dubai.