Our most popular services in Dubai
Carpentry tips from The Home Project
Just Moved? 8 Renovation Tips to Create a Perfect Home
Creating a perfect home involves much more than just fixing a squeaky door hinge or a leaky faucet. You can enhance the ambiance of your home and make it feel more homely and personal by making a few s...
read more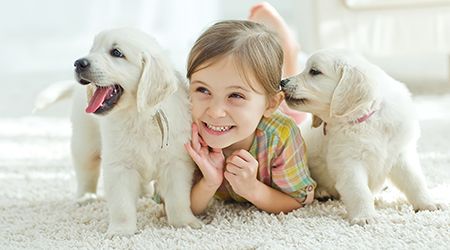 8 Design Ideas for a Pet-Friendly Home
Every pet owner wants a safe and comfortable home for their pet. This doesn't mean, however, that you need to compromise your Sharjah home's interior design to achieve it. All it takes is to think ...
read more
How much will carpentry services in Dubai cost?
How do I find carpentry services in Dubai with ServiceMarket?
Do you need furniture assembly services? Did you just get IKEA furniture and now don't have time to assemble it? Or do you need professional carpentry services for something custom? A team of trained carpenters in Dubai will be able to handle any request you give them, it's just about finding the right fit. First of all, you need to decide if you need a carpenter to come do a survey and provide a quote for a special custom project or do you just need a carpenter's help for a couple of hours. Only then can you start making calls and getting quotes but that's cumbersome and you still won't know if the carpenter will be able to fulfill your request the way you would like. So how do you find the right fit? That's where ServiceMarket comes in! ServiceMarket matches you with the best carpenters in Dubai quickly and easily. On ServiceMarket, you can browse different Dubai carpentry companies, compare their prices and packages, read customer reviews, and get quotes free of charge! Yes, it's completely free! We give you all the information you need to make an informed decision on which carpenter is right for you.
How do I request quotes from carpenters in Dubai?
All you have to do is first fill out our form by telling us you need to hire a "Carpenter," or need "Carpentry services" or "Furniture assembly" services and hit the big orange "Get started" button! After specifying the details of your request, we will connect you to the best suited carpentry companies in Dubai for personalized quotes. Alternatively, you can select the companies you wish to receive quotes from yourself based on customer reviews and ratings.
What do customers say about ServiceMarket?
ServiceMarket has been rated 4.3 out of 5 based on 457 reviews as of October 2018. - Read all customer reviews.
* All price ranges are only estimates based on quotes collected through ServiceMarket. These prices only include standard carpentry services, and do not include any special requests, parts that may be needed etc., which may entail additional charges. Excludes VAT