Tired of the way your kitchen looks, but think you can't do much since you are renting? Here are some easy steps that your handyman in Abu Dhabi can take to transform your kitchen. If you need help implementing these changes, hire a maintenance company in Abu Dhabi through ServiceMarket.
Lighting
The easiest way to transform a space is to change the lighting or add to it. Install a unique hanging fixture, also known as a pendant lamp, to improve the look of your kitchen. You can pick a colored shade for the lamp. We prefer using bulbs in warm golden tones. Since the lighting in a kitchen needs to be both task oriented and ambient, install fixtures that are dimmable. Once the cooking is done, you can then lower the intensity of the light. Hire an Abu Dhabi electrical company to do the installation if it seems too complicated. Not everyone can install fixtures without damaging walls.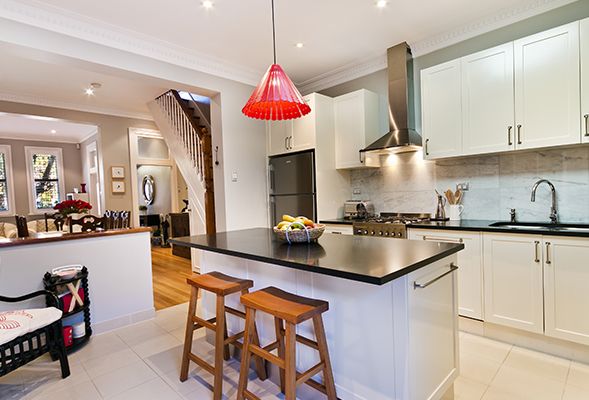 Storage
To minimize buildup of dirt and grime in the drawers and cabinets of your kitchen, install liners. You can pick liners in a color that pops or an interesting pattern so it brings a smile to your face every time you open a drawer or cabinet. There are various types of liners to choose from. You can install liners made of gift wrap paper, book pages, wax paper, etc. Some people even place self adhesive floor tiles in their cabinets. This project will also give you the opportunity to reorganize the storage space in your kitchen. If you have too much stuff and too little space, use drawer organizers and wire shelves to restore order to the clutter. You can also change the outside look of your kitchen cabinets and drawers by installing contact paper. It comes in different colors and patterns and is removable.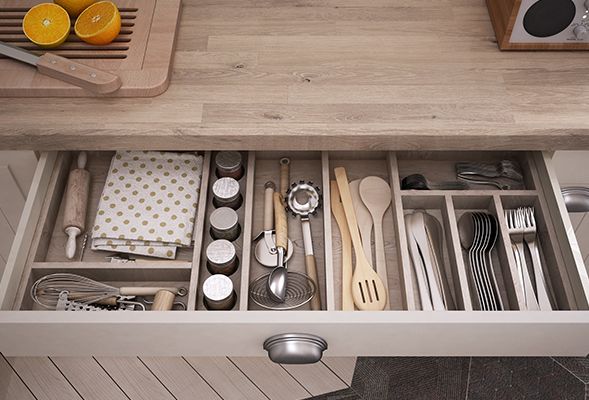 Walls
To give your kitchen a fresh look, you can make some changes to the walls. Since you are renting your home, look to wall art, wall decal and wallpaper to transform your kitchen. You can choose a color or pattern that matches the liners. For wall art, you can pick a single painting if you are a fan of minimalist interiors. You can also opt for framed quotes or photographs. If you choose to go with removable wall paper or wall decal, don't over do it. Choose one wall for the changes to avoid making your kitchen look small. Another great option for a kitchen wall, especially if the kitchen is small, is to hang a mirror. Mirrors open up a space.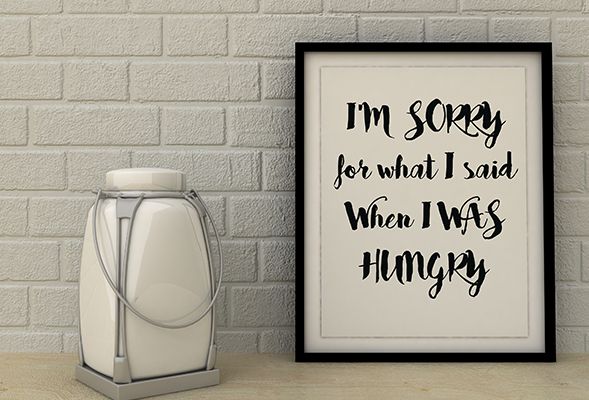 Floor
If you feel like enhancing your kitchen space with color and texture, opt for a rug. An ideal location for a rug is next to the sink or under the table if your kitchen has a dining area. If you spend a lot of time doing the dishes, you can also place a colorful anti-fatigue mat next to the sink. Remember to get the rug cleaned regularly. None of these changes will look great without proper maintenance and cleaning.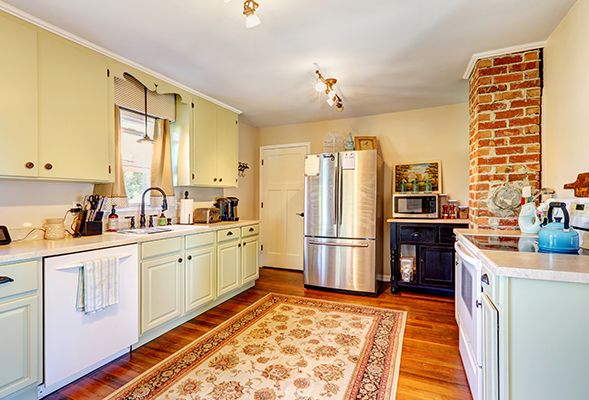 Fabric
If you like to change things constantly, a good option is to buy table linen and dish cloths in different colors and patterns. You can even get matching sets that you can swap every time you are craving a new look. Other fabric that you can consider changing are the seat covers and window treatments in your kitchen. Simply switching the venetian blinds in your kitchen with roman blinds will entirely transform the look from contemporary to traditional. You can get free quotes for bespoke window curtains in Abu Dhabi on ServiceMarket.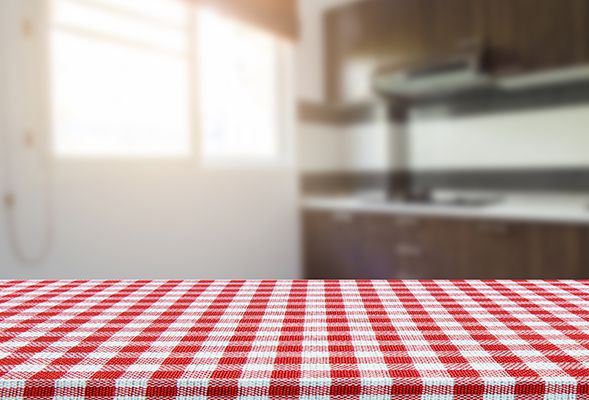 Ready for the transformation of your kitchen? Get a free quote from maintenance companies in Abu Dhabi on ServiceMarket.