Our most popular services in Dubai
Recommended companies for catering in Dubai
Catering tips from The Home Project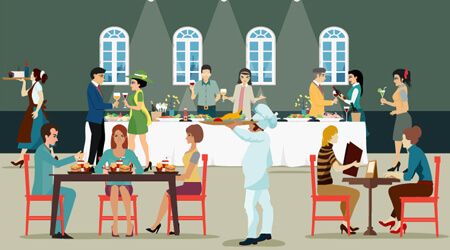 How to Choose the Top Catering Companies in Dubai
With hundreds of caterers in Dubai, it can be difficult to pick the right one. You have to consider several factors while choosing a caterer. A lot of people simply go for the cheapest option. However,...
read more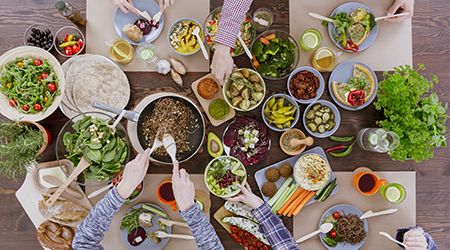 7 Unique Dishes for Vegetarians: Tips from Caterers in Dubai
There's nothing worse than finding out a guest is vegetarian when you have a meat-eater's delight spread across your table. You can easily find top catering companies in Dubai on ServiceMarket that o...
read more
How do I find catering companies in Dubai with ServiceMarket?
Hosting a party? Throwing a baby shower? Is it someone's birthday party? Need caterers in Dubai for your wedding? Do not panic. We repeat, do not panic. With ServiceMarket, it is now easier than ever to get connected to professional catering companies in Dubai! We know hosting events is difficult and one of the most important aspects of any (good) event is food! So instead of spending days on the phone and on your laptop researching different Dubai catering companies, let us help while you work on the party giveaways! ServiceMarket matches you with the best companies to provide catering services for your event - whether it's an intimate brunch with the girls or a baby shower or even a massive wedding party - right away! All you need to do is give us a quick brief of what cuisines you want (how about Indian catering? Arabic? Or maybe both!), what kind of event you're hosting, how many guests are attending, and we'll handle it. Based on your requirements, we will instantly connect you with the best suited catering companies in Dubai who will then provide estimates and quotes for you. Then all you have to do is decide who to hire! To help you make a decision, you will also be able to see the caterers' customer reviews right on ServiceMarket!
How do I request quotes for catering services in Dubai?
All you have to do is first fill out our form above by telling us you need "Catering" and hit the big orange "GET STARTED" button! After specifying the details of your Dubai catering request, we will connect you with specialized companies in Dubai and get you free quotes. If you have specific requirements such as home catering, BBQ catering, only canapes, buffet catering, cocktail party waitstaff, or dietary restrictions, please be sure to specify those details when submitting your request. Based on all the details you share with us, we will match you to the best food companies in Dubai that suit your requirements and help you get free quotes from them. Be sure to submit your catering in Dubai request as soon as possible in order to ensure availability on your event dates.
What are the benefits of using ServiceMarket to get quotes for catering in Dubai?
You'll always get in touch with the best companies for catering in Dubai: We form strong relationships with all our Dubai caterers so you can always count on getting the highest standard of service and food available in Dubai for your event.
You'll get up to 4 quotes for your catering request: After you tell us a little about your catering requirements, we'll help you get quotes from up to 4 catering companies in Dubai so you can compare services, pictures, prices, customer ratings, and any exclusive offers they are providing to ServiceMarket customers.
You can read real and up-to-date customer reviews for all Dubai caterers: You will have access to all the customer reviews given to the Dubai catering company by previous ServiceMarket customers. This will give you a better sense of the service quality the company provides within the emirate. All our reviews are verified so that you can make sure they are trustworthy.
You are guaranteed to get the best price for your catering request: The companies know they are competing with at least 3 other companies so they do their best to give you the best possible price for you as a ServiceMarket customer.
It's for FREE: Our whole service is free! ServiceMarket does not take any commission from the catering companies, so your quotes are never affected.
What do customers say about ServiceMarket?
ServiceMarket has been rated 4.3 out of 5 based on 457 reviews as of October 2018. - Read all customer reviews.