Our most popular services in Dubai
Recommended home insurance companies in Dubai
Home insurance tips from The Home Project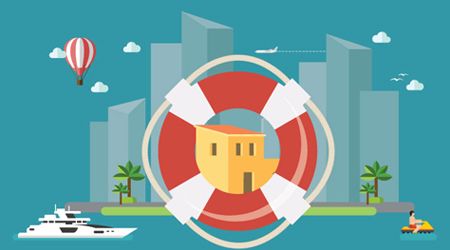 Beginner's Guide to Home Insurance in the UAE
In light of recent events, including the New Year's Eve fire at the Address Hotel in Downtown Dubai, we have received a surge in enquiries for home insurance. From precious family heirlooms to custom...
read more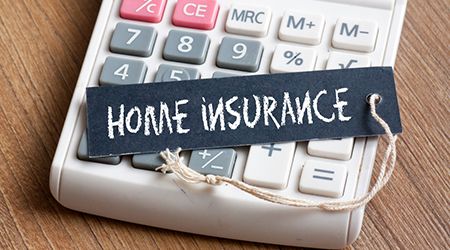 5 Questions to Ask Before Purchasing a Home Insurance Policy in Dubai
Being an informed customer doesn't just mean reading your home insurance policy carefully. It also means asking your home insurance company the right questions so you can choose a policy that best su...
read more
How much does home insurance in Dubai cost?
Value: AED 50,000 - 100,000*
Value: AED 100,000 - 200,000*
Value: AED 200,000 - 300,000*
Value: AED 300,000 - 400,000*
Value: AED 400,000 - 500,000*
How does ServiceMarket help me find a home insurance policy in Dubai?
Servicemarket can make your life much easier when buying and comparing home insurance in Dubai. While not mandatory for individual owners, one of the most highly recommended insurance policies to buy is home insurance in Dubai. Home insurance is an umbrella term used to cover building or home owner's insurance, home contents insurance, and personal contents insurance.
Building insurance in Dubai: Building insurance is usually purchased by homeowners in Dubai and typically covers accidental building damage, owner's liability, alternate accommodation if your home is unlivable, lost rent, and lock replacement.
Home contents insurance in Dubai: Home contents policies in Dubai typically cover home goods, such as large appliances, that remain within the home. Goods are protected from damage, theft and natural calamities, tenant liability, moving, and title deed replacement
Personal contents insurance in Dubai: Personal belongings policies in Dubai typically cover articles for personal use, normally worn or carried outside the home, such as jewelry, laptops, and phones. This type of insurance is typically covered worldwide too, not just within the UAE. We know all of this information can be a little overwhelming at first, but don't panic!
This is where ServiceMarket comes in!
ServiceMarket connects you to the best home insurance companies in Dubai quickly and easily. All you have to do is answer a few questions about the type of policy you're looking for, and we will show the home insurance quotes directly available to you. You can filter the results based on what is covered and their prices. Once you have found a home insurance policy you like, you can buy it directly using your credit card or even cash on delivery.So, in short: We give the information you need to make an informed decision on your Dubai home insurance. Best of all? It's completely for free!
How do I use your website to compare home insurance policies in Dubai?
All you have to do is hit the "Get started" button above which will take you to our home insurance form. The form will ask you a few questions about what type of home insurance you're looking for, the value of your belongings or property, and your details. If you face a problem or have a question, just click the chat button on the form and our home insurance specialists will get you on the right track again. Once you have found the right insurance product, you can just buy your home insurance online.
What are the benefits of using ServiceMarket to get quotes and buy building and home contents insurance in Dubai?
You'll always get in touch with the best home insurance companies in Dubai: We form strong relationships with all of our home insurance companies in Dubai, so you can always count on getting access to the best rates for property or contents insurance policies available in Dubai.
You can compare quotes for your Dubai home insurance request live on ServiceMarket: You will easily be able to compare multiple options for your home insurance request and sort the results based on policy coverage.
You can read real and up-to-date customer reviews for all Dubai home insurance companies: You will have access to all the customer reviews given to the Dubai home insurance company by previous customers. This will give you a better sense of the experience you will have over the next year with the chosen company in regards to offers, processes, claims, and overall satisfaction.
You are guaranteed to get a competitive home insurance quote before buying online: The property insurance companies know they are competing with other companies, and will do their best to provide the most competitive rate as well as offer exclusive discounts to you as a ServiceMarket customer. Once you have decided which policy you would like to buy, you can buy your home insurance with a credit card on our site or opt for cash on delivery.
What do customers say about ServiceMarket?
ServiceMarket has been rated 4.3 out of 5 based on 457 reviews as of October 2018. - Read all customer reviews.
* All price ranges are only estimates based on quotes collected through ServiceMarket. For accurate quotations based on your preferences and details, please submit a request to get your free home insurance quotes. Excludes VAT